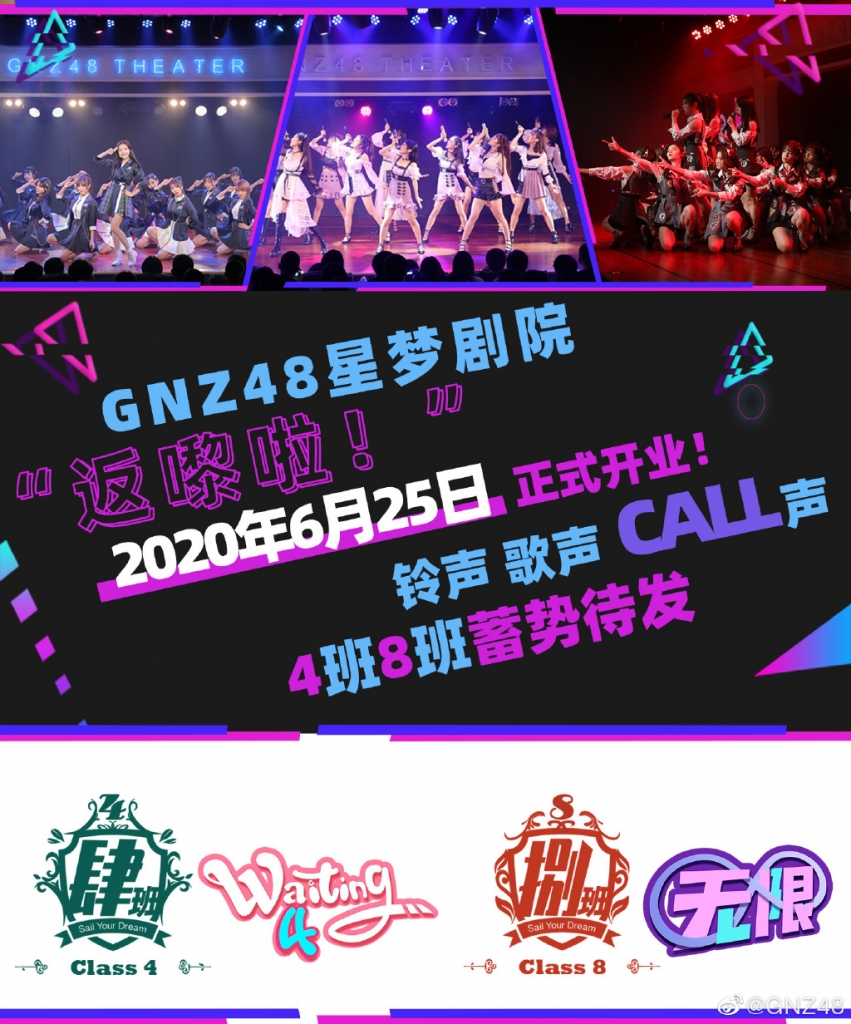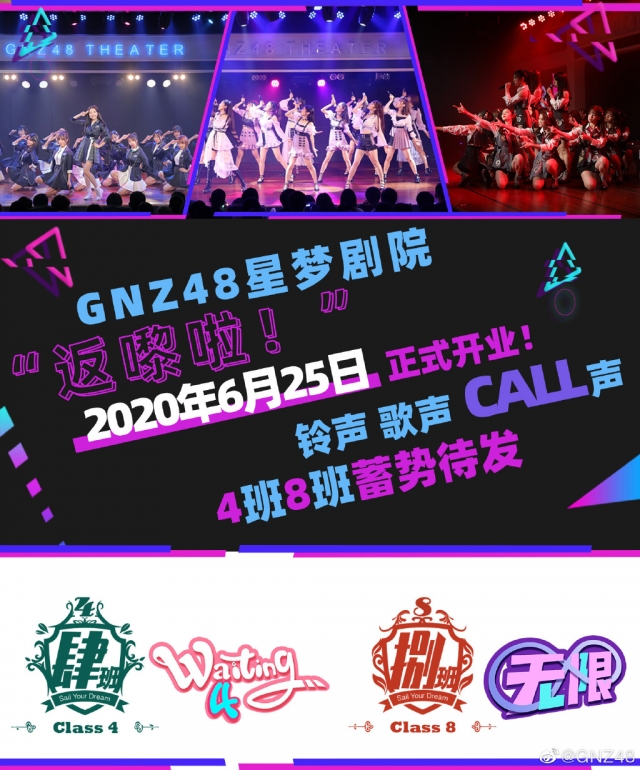 Following the lead of SNH48, members of GNZ48 will finally welcome back their fans to their Xingmeng Theater in Guangzhou from June 25th to the 27th for three special shows including the premieres of the new stages for "Class 4" and "Class 8"! (find out more about those here)
Covid-19 still being a reality, strict social distancing rules will apply with only half the seats being sold, no high touch at the end of the show, and fans required to wear masks.
Classes premiere
Thursday June 25th and Friday June 26th will be the official premieres of the stages for "Class 4" and "Class 8"
These "classes" are groups of 24 members each pulled from all three existing teams (G, NIII, and Z) for the purpose of a special "competition" within the group.
Each class is essentially going to perform the equivalent of a waiting stageWaiting StageA waiting stage is a show made up of songs from various other SNH48 Group stages and is normally used as a transition between two original stages. It allows teams to continue to perform while they focus on learning new routines.. You can find the setlists below.