"羽化成蝶—未来•壹千零E篇" was on everyone's lips on October 18th as BEJ48 Team E presented this premiere of their newest original stage at the Xingmeng Theater in Beijing!
The Setlist
Once again, SNH48 Group offers us an original stage with songs in a variety of styles to satisfy most fans.
Here is the setlist for this new Team E show:
PART 1
01. "迷宫"
02. "异度空间"
03. "E-Volution"
04. "王牌登场"
PART 2
05. "红叶为笺"
06. "Love Me Love Me"
07. "拒绝指教"
08. "预言的界限"
09. "Rose's Secret"
10. "天生E对"
PART 3
11. "表情地图"
12. "荆棘皇冠"
13. "I Can Fly"
PART 4
14. "希望之光"
15. "异"
16. "在明天等你"
Feng XinDuo joins the team
As we reported here, the surprise of the night was the announcement that SNH48 2nd generation member Feng XinDuo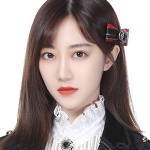 would now have a concurrent position with Team E.
Here are the other members of Team E who participated in the premiere on October 18th.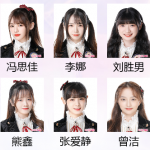 You can find the web page for the new stage here.