EDITOR'S NOTE: The only recording of this event currently available is of very poor quality. We will replace the video if and when a better version becomes available.
GNZ48 and BesTV (part of SMG Shanghai Media Group) partnered together to support a charitable cause during the China Mobile Global Partners Conference 2017 held on November 25th.
Team NIII was onsite for the event to perform and present the song "We are the same" recorded specifically for the occasion. You can listen to the audio version of the song below.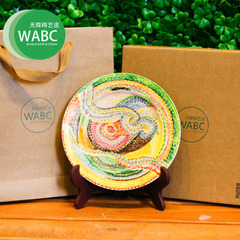 The charity being supported is WABC ("World of Art Brut Culture") based in Shanghai which teaches artistic skills to people with disabilities. The art produced is then sold on Taobao.