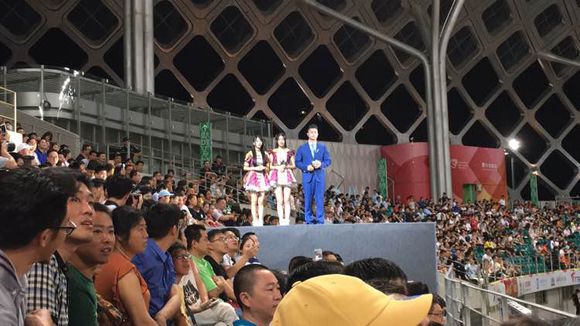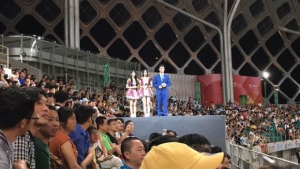 GNZ48 continues its association with major sporting events and leagues (after boxing and basketball) in ShenZhen on July 13th as they performed at the half-time of the "Football Fire" (read: soccer) event.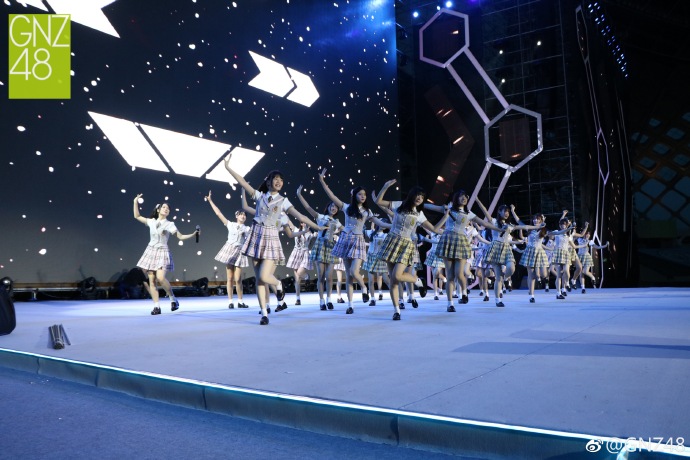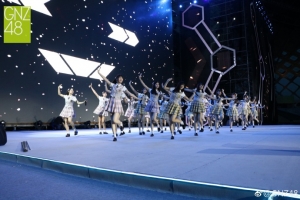 The event was broadcast live on GuangDong TV and involved some top football players from China with international stars from European teams.
2 SNH48 members were also on hand to help present during the event.