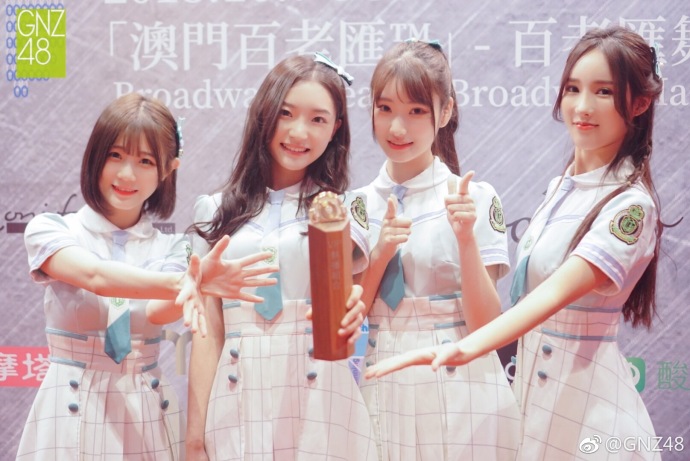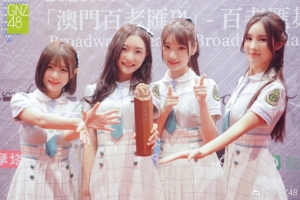 Members of GNZ48 and SHY48 were in Macao (Macau) on October 7th to receive awards during the 3rd VIP Music Chart Awards which were held in the city this year (awards are based in Hong Kong).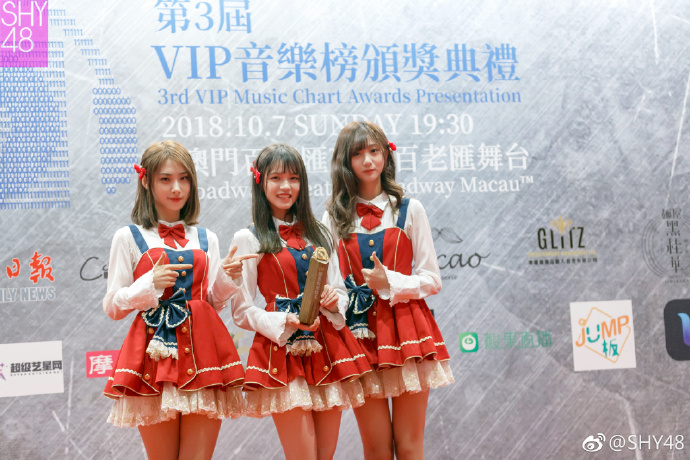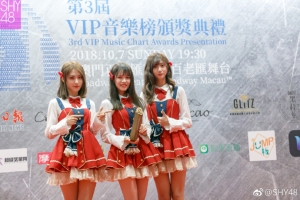 GNZ48 received the "VIP Hot Mix" award for their original song "抱紧处理" while SHY48 scored the "VIP Gold Award" as upcoming artists.
Both groups offered a short performance during the event.
Representing GNZ48 were: Xie LeiLei (Team G), Xiao WenLing (Team NIII), Lu Jing (Team NIII), and Gao YuanJing (Team G).
Representing SHY48 were: Han JiaLe, Wang ShiMeng, and Zhao JiaRui of Team SIII.