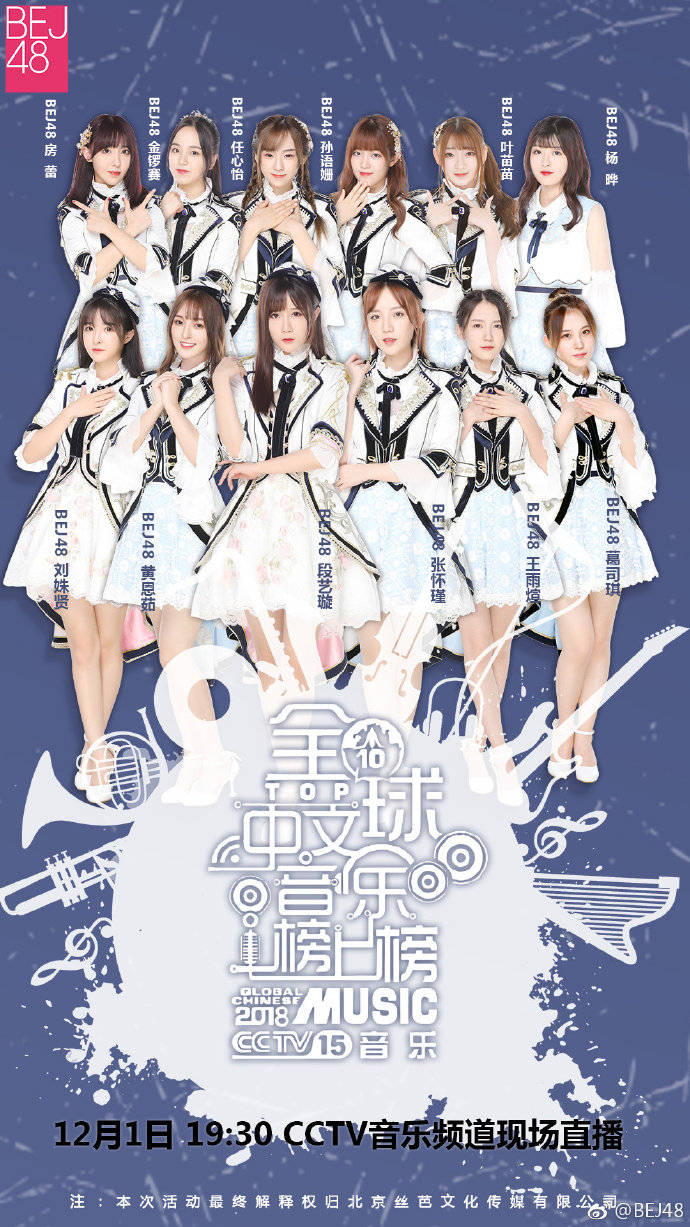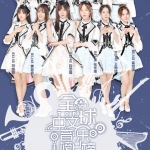 A select group of BEJ48 members were on the CCTV15 Global Chinese Top 10 Music Charts weekly show on December 1st.
The group performed their original song "Eyes on Me" (top of page) as well as the classic "但愿人长久" (below).
Participating members (right) were from Team B: Duan YiXuan and Liu ShuXian accompanied by Team J members: Huang EnRu, Zhang HuaiJin, Wang YuXuan, Ge SiQi, Fang Lei, Jin LuoSai, Ren XinYi, Sun YuShan, Ye MiaoMiao, and Yang Ye.