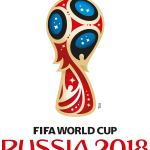 SNH48 is getting involved with activities surrounding the World Cup of football/soccer which is being held in Russia this year.
China has made significant investments into professional and olympic football over recent years in an attempt to make the country a power in the sport. This is reflected by increased coverage of anything related to it.
SNH48 Group will have a number of promo events over the course of the World Cup to support those efforts.
Shows
The first events were a couple of web shows. In the first, BEJ48 Team B joined SNH48 Team SII members as they performed on a Youku World Cup special on June 14th.
SNH48 also released its own web show hosted by Zhang YuXin and Jin Yingyue of Team NII who went around the venue of the handshake event from July 9th in Shanghai to test the knowledge of the members on the World Cup.
Emoticons
SNH48 also partnered with Sogu to release two sets of World Cup themed emotions (for Android) featuring Zhao Yue of Team NII and Li YuQi of Team SII / FT. You can click on the images below to reach those emoticons.