As in previous years, SNH48 Group is getting into the festive spirit for the holiday season (from Christmas to Chinese New Year.)


Sweet Festival
"Sweet Festival", the holiday EP, will be released on December 24th and includes a mix of songs including members from all groups (SNH48, BEJ48, GNZ48, SHY48, and CKG48.)
The title song and associated MV have been released on Tencent on December 20th. Find the full MV at top of page. Members who are part of the selection for this song are (in no specific order):
1. Li YiTong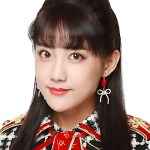 (SNH48 Team NII)
2. Wan Lina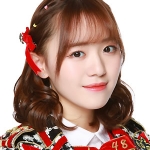 (SNH48 Team NII)
3. Li YuQi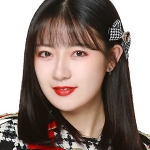 (SNH48 Team SII)
4. Han JiaLe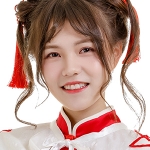 (SHY48 Team SIII)
5. Liu JiongRan
(SNH48 Team HII/CKG48 Team K)
6. Mo Han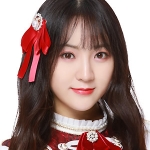 (SNH48 Team SII)
7. Sun Rui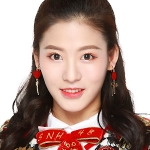 (SNH48 Team SII)
8. Zhang YuXin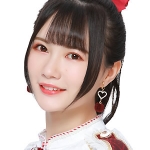 (SNH48 Team NII)
9. Duan YiXuan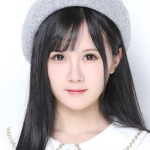 (BEJ48 Team B)
10. Lu Ting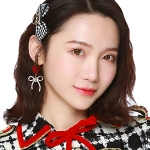 (SNH48 Team NII)
11. Wu ZheHan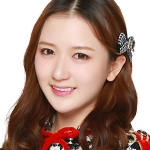 (SNH48 Team SII)
12. Sun ZhenNi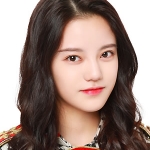 (SNH48 Team HII)
13. Feng XinDuo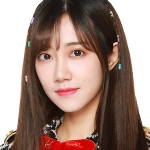 (SNH48 Team NII)
14. Yang BingYi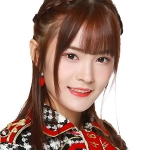 (SNH48 Team X)
15. Liu LiFei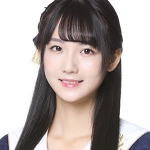 (GNZ48 Team NIII)
16. Jiang Shan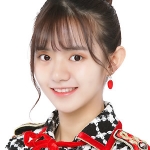 (SNH48 Team XII)
The EP will include a song from the SNH48 members winners of the first "Rock-paper-scissors" tournament as we previously reported here.
Other songs in the EP

SHY48 will also have a song called "Happy New Year" included which was released on Migu Music on December 19th. You can listen to it below.
We already reported on the song "Good Luck" featuring Zu Hai also part of the EP but only in the SNH48 version. See below.
A version for everyone

If that's not enoug for you, BEJ48, GNZ48, SHY48 and CKG48 are also releasing their own versions of the EP. This means you will find 5 different versions of this EP on the shelves.
Each EP contains the same music selection with the exception of the SNH48 version which has an extra song ("Good Luck".) Each version also has a different selection of photos attached (e.g. BEJ48 team member photos in the BEJ48 version…)
All versions will go on sale on December 24th.
New Year Eve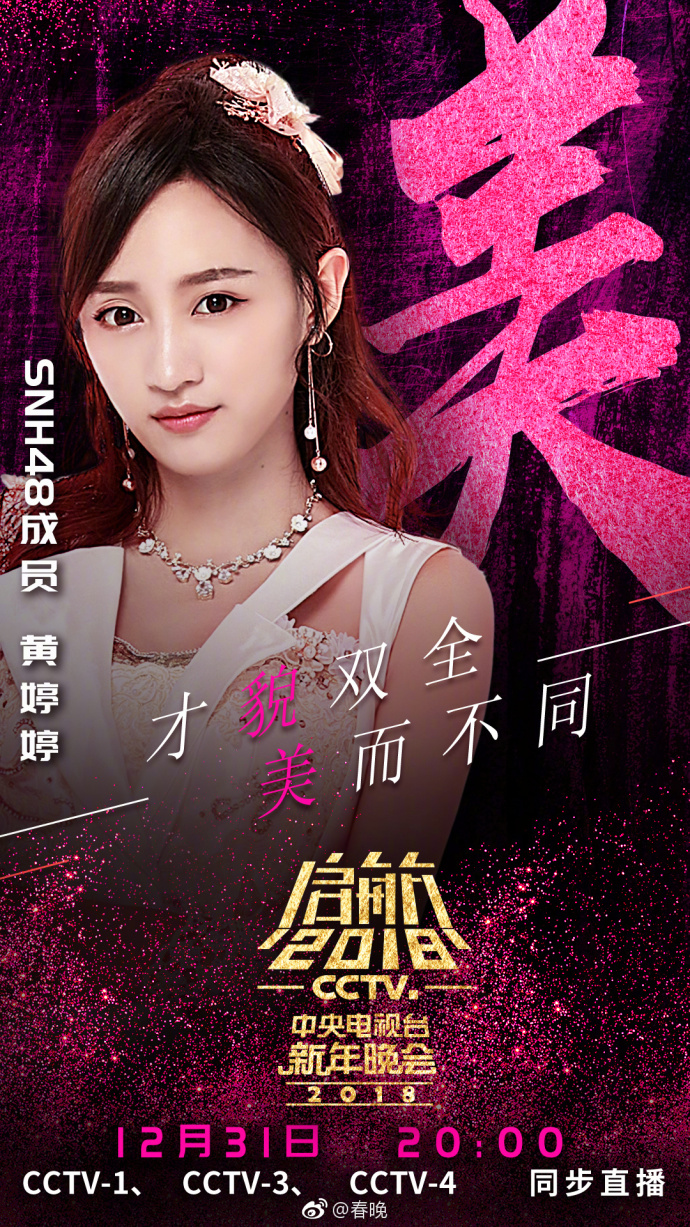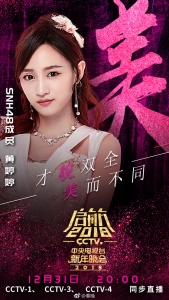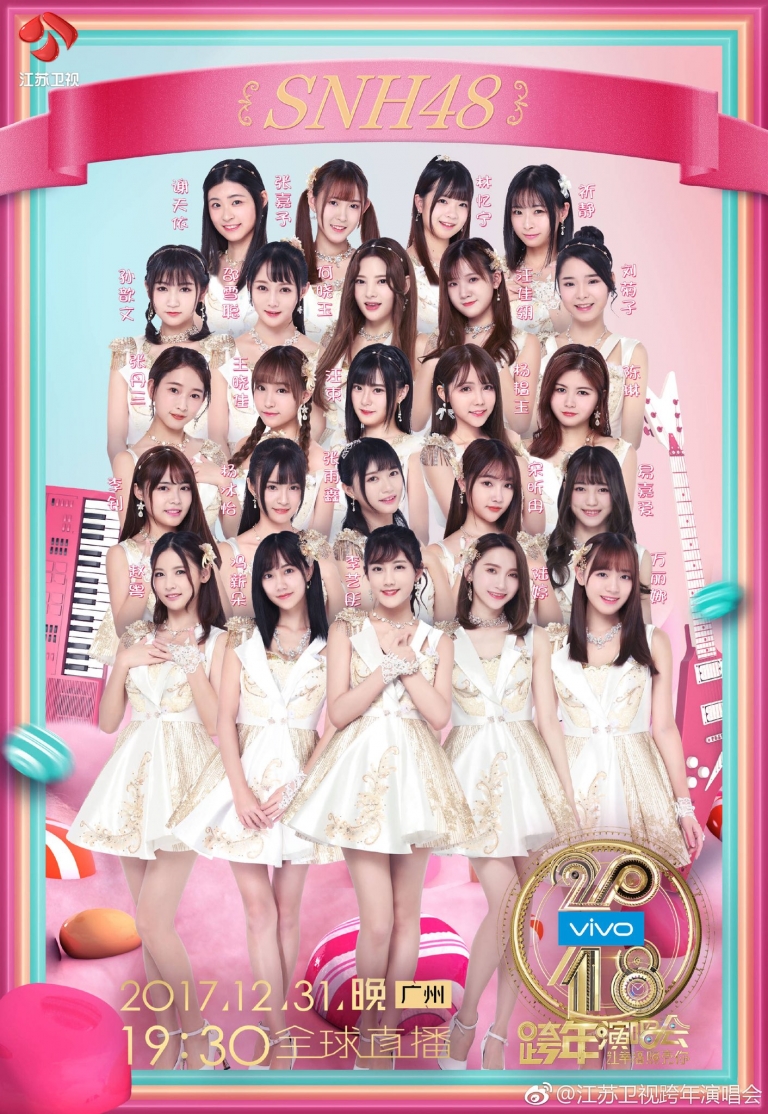 Huang TingTing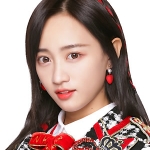 (SNH48 Team NII) will appear on the CCTV New Year Eve along with Team SII while members of other teams will be featured on JiangsuTV and DragonTV!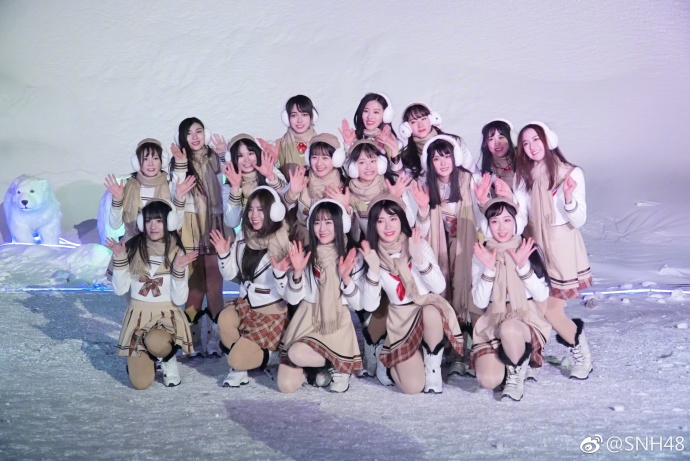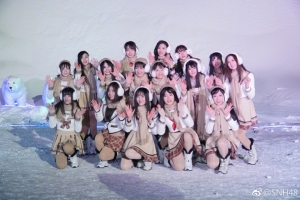 If that is still not enough for you, Team SII was in Harbin during the Christmas week to participate in the recording of a New Year's Eve show that will appear on BeijingTV (BTV), HebeiTV, and HeilongjiangTV.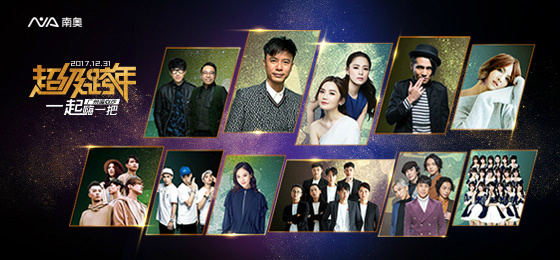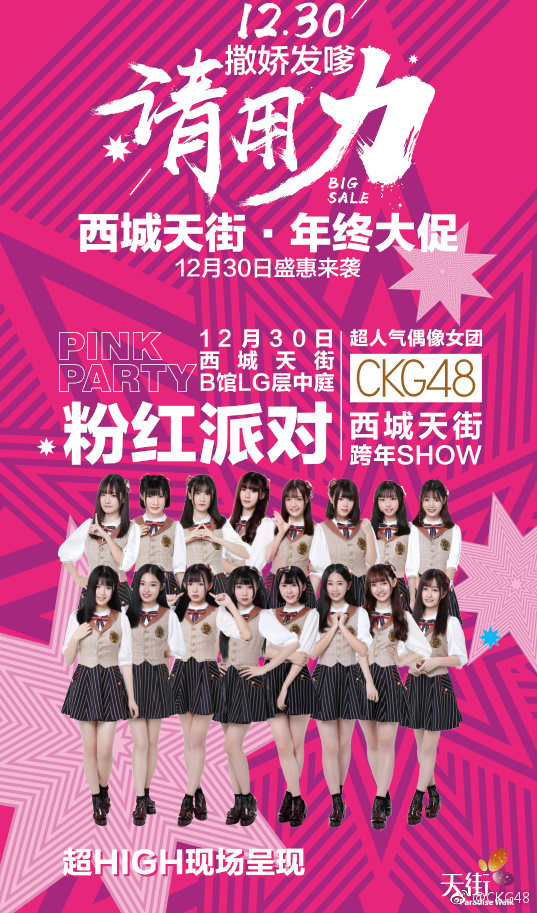 GNZ48 will also be at a New Year's Eve party in GuangZhou while CKG48 takes part in an event called "Pink Party" on December 30th.