SNH48 Group had announced right after the 7th General Elections that it intended to complete a group shuffle in order to deal with the gaps created by the upcoming graduation of the 1st generation members of Team SII. We also reported earlier about the rumours of transfers within BEJ48.
Everyone more or less assumed these changes would become official during a shuffle to take place AFTER the graduation events in October… we are all wrong. SNH48 Group announced the first round (more on that later) of its grand shuffle late afternoon on September 4th.
A lot of things have suddenly changed and SNH48 Group will never be quite the same.
All key BEJ48 members transferred to SNH48
The rumour here turned out to be correct. BEJ48 facing dire financial difficulties as a result of the prolonged closure of its Xingmeng Theater due to Covid-19 (it still isn't allowed to open to the public) has been forced to take drastic action.
SNH48 has absorbed around half of the remaining members of the group (plus Li Hui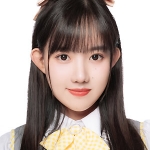 of CKG48) into its own ranks (including all the top members) as of September 4th.
The result are teams that look quite a bit different now. The list includes one promotion from "IDOLS Ft", one concurrency with CKG48 (Li Hui), and the end of the concurrency to Team X of GNZ48 member Zhang QiongYu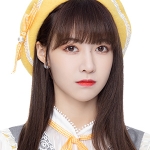 . Four members have officially gone on hiatus (Chen JiaYing, Feng XiaoFei, Wang JiaLing, and Song YuShan) while three were demoted to "IDOLS Ft" status due to ranking in the bottom 20 during the elections (Zhang JiaYu, Wang XinYanTianTian, and Jiang ZhenYi).
Note that Team SII now has 32 members. It is because the 12 remaining 1st generation members graduate a month from now and will be removed at that time.
Here are the new teams. The bolded names represent members transferred from BEJ48.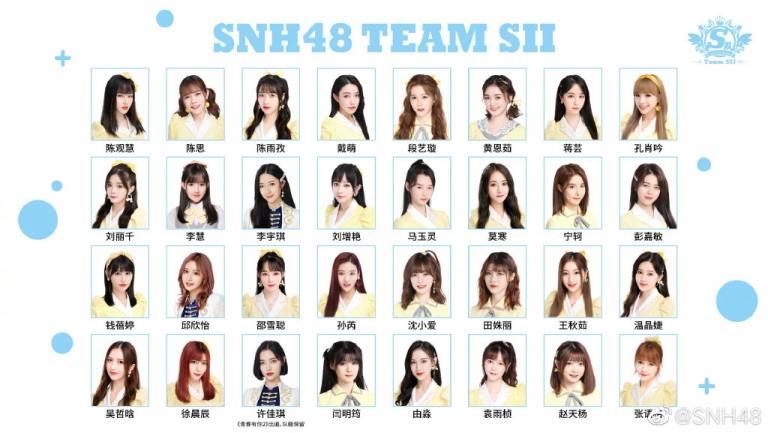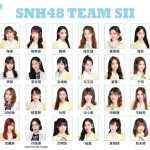 Chen GuanHui (Graduating)
Chen Si (Graduating)
Chen YuZi
Dai Meng (Graduating)
Duan YiXuan
Huang EnRu
Jiang Yun
Kong XiaoYin (Graduating)
Li Hui (also with CKG48)
Liu LiQian
Li YuQi (Graduating)
Liu ZengYan
Mo Han (Graduating)
Ma YuLing
Ning Ke
Peng JiaMin
Qian BeiTing (Graduating)
Qiu XinYi (Graduating)
Sun Rui
Shen XiaoAi
Shao XueCong
Tian ShuLi
Wen JingJie
Wang QiuRu
Wu ZheHan (Graduating)
Xu ChenChen (Graduating)
Xu JiaQi (Graduating)
You Miao
Yan MingJun
Yuan YuZhen
Zhao TianYang
Zhang YuGe (Graduating)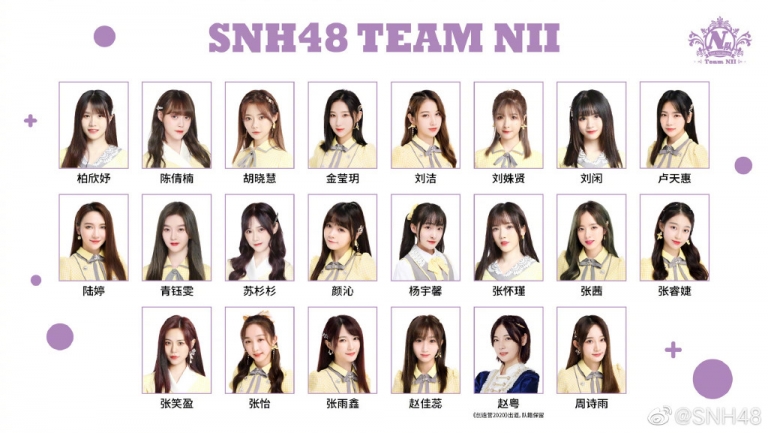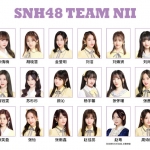 Bai XinYu
Chen QianNan
Hu XiaoHui
Jin YingYue
Liu Jie
Liu ShuXian
Lu Ting
Lu TianHui
Liu Xian
Qing YuWen
Su ShanShan
Yan Qin
Yang YuXin (promoted from IDFT)
Zhang HuaiJin
Zhao JiaRui
Zhang RuiJie
Zhou ShiYu
Zhang Xi
Zhang XiaoYing
Zhao Yue
Zhang Yi
Zhang YuXin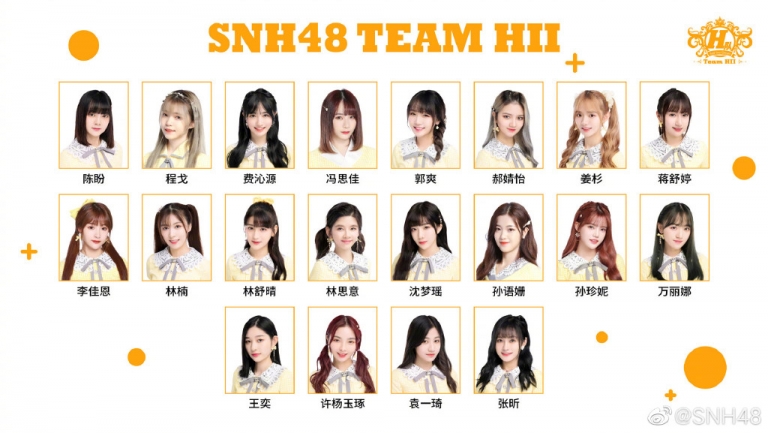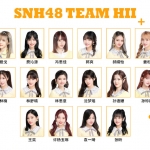 Cheng Ge
Chen Pan
Fei QinYuan
Feng SiJia
Guo Shuang
Hao JingYi
Jiang Shan
Jiang ShuTing
Li JiaEn
Lin Nan
Lin ShuQing
Lin SiYi
Shen MengYao
Sun YuShan
Sun ZhenNi
Wan LiNa (Captain)
Wang Yi
Xu YangYuZhuo
Yuan YiQi
Zhang Xin (Co-Captain)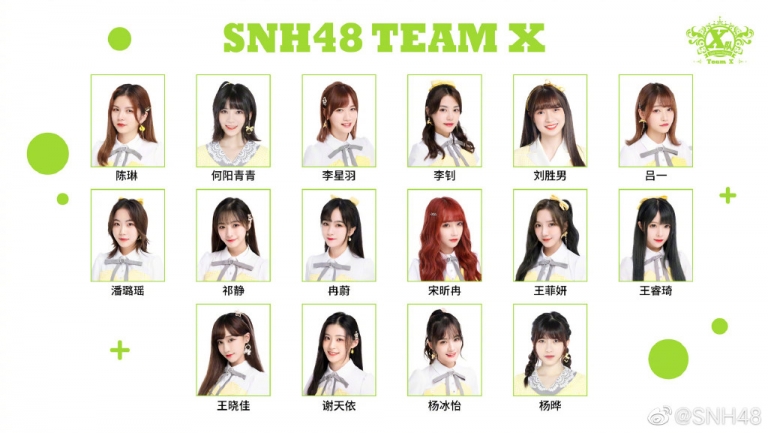 Chen Lin
HeYang QingQing
Liu ShengNan
Li XingYu
Lv Yi
Li Zhao (Captain)
Pan LuYao
Qi Jing
Ran Wei
Song XinRan
Wang FeiYan
Wang RuiQi
Wang XiaoJia
Xie TianYi
Yang BingYi (Co-Captain)
Yang Ye

BEJ48 survives but teams are disbanded
All of the BEJ48 members who were not transferred to Shanghai will remain in Beijing but their reality will be very different.
All three Beijing teams (B, E, and J) have officially been disbanded.
The 18 members (including two who were trainees until the shuffle) will continue as one single "BEJ48 Team" in a way similar to what is happening in Chongqing with CKG48. The one distinction is that the members were not demoted to "IDOLS Ft".
Fans are already asking how the group is supposed to rebuild with all of its most popular members gone, but CKG48 has the same challenge and managed a comeback so it is not impossible.
They will have activities as BEJ48 but still no theater stages. The group only has money to open the theater part of the time and that probably means it will close and move somewhere else. The assumption is that they will rent cheaper space somewhere like CKG48 is doing.
Here are the members that remain in Beijing.

Some members are left without teams


One of the surprising things from the announcement was the fact that, for the first time, SNH48 has members who are not trainees or on hiatus and, yet, not part of a team.
Most of these members have academic reasons for not being available to participate in regular activities with teams (with Hong PeiYun being in Japan until the end of next year). They have been removed from teams but, should they be able to return to the group actively, they will be given the opportunity to win back their places in a team.
Select 1st gens are staying on with STAR48
Another interesting news of the evening was the first official confirmation that some (but not all) of the 1st generation members who will graduate this October have signed new contracts with STAR48.
Those members who sign new contracts will be allowed (if they choose) to participate in certain activities like the Best50 Request Time concert or the elections.
They will not continue on as members of SNH48. They will instead work in other areas of the business (e.g. model for Mina Magazine, actors for Studio48, or part of subunits like AW9 and SEN7ES).
STAR48 also announced a new set of rules regarding the future graduation of members.
Starting in 2021, every member that reaches the age of 29 by December 31st of that year, will graduate from the group. Some will be offered the same opportunity to sign new contracts to go work in other divisions of STAR48 and do select activities. Those who do not get offers or decide they wish to move on willl simply graduate at that point.
It is believed that this rule change is, in part, to allow Sun Rui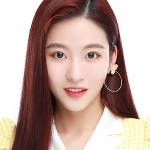 (Team SII) and possibly Lu Ting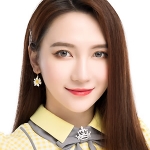 (Team NII) to compete in the next election should they decide to do so as they are both set to graduate in August 2021.
GNZ48 is next!
Yes, it is not over yet!
A few members of GNZ48 have given clear indication that they also were getting transfers to SNH48 and that their group would have its own shuffle to be announced soon. We already know that Liu QianQian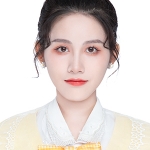 of Team NIII will be one of those to transfer.
Fans are speculating that Team Z will be disbanded and the members reorganized along the lines of the "Team 4" and "Team 8" that were introduced at the beginning of Summer. The fact that those two "teams" have been the one performing stages instead of regular teams is the big clue.
The official press release from SNH48 Group with all these details (in Chinese) can be found here.