SNH48 Group revealed the details of their 20th EP on May 11th!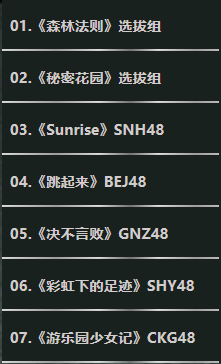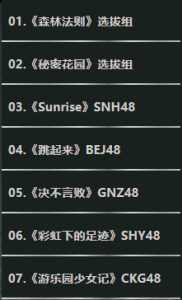 "Forest Theorem" ("森林法则") is the SNH48 Group 5th General Election EP. That means that each copy of the standard EP you purchase will give you 1 vote for the upcoming election! (follow our election coverage here)
Typically, the SNH48 election EP is a bright summer song accompanied by a bikini MV. Never fear. The group will not dissapoint as we are getting not 1 but 2 main songs and MVs! The EP will also contain 1 additional song per sister group for a total of 7.
You can see the track list on the right.
Forest Theorem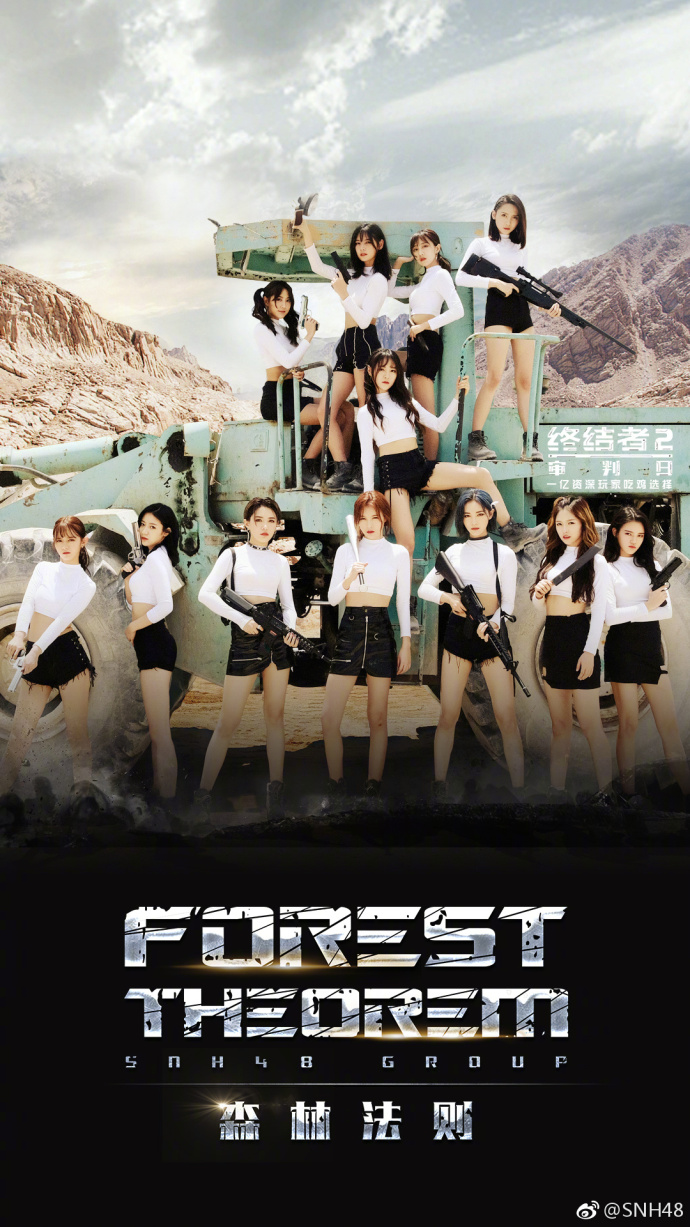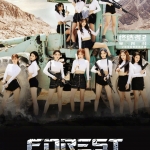 The title track of the EP, "Forest Theorem", features exclusively SNH48 members and is an action packed song that will also serve as the theme song for the NetEase "Termination 2 – Judgement Day" mobile game! NetEase is the primary sponsor for the EP this year.
This is not a new relationship for SNH48 as they have already helped to promote the game and Ju JingYi, SNH48 Hall of Famer, is an ambassador for it.
The members who are participating in this track are (in no specific order): Zhao Yue (Team NII), Li YiTong (Team HII), Feng XinDuo (Team NII), Lu Ting (Team NII), Mo Han (Team SII), Dai Meng (Team SII), Xu JiaQi (Team SII), Sun ZhenNi (Team HII), Kong XiaoYin (Team SII), Jiang Shan (Team HII), Zhang YuGe (Team SII), and Li YuQi (Team SII/FT)
秘密花园
The second main track of the EP is titled "秘密花园" ("Secret Garden") and going to be performed by a selection of members from sister groups (BEJ48, GNZ48, SHY48, and CKG48).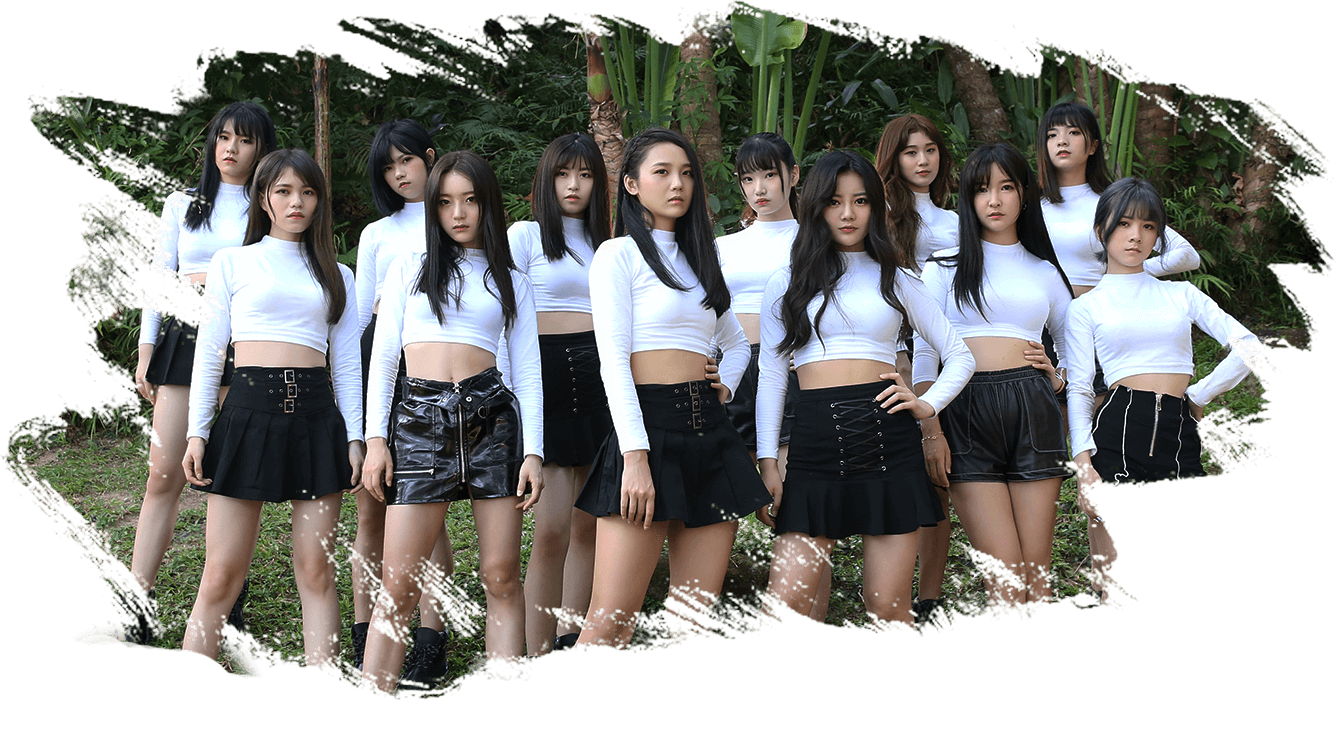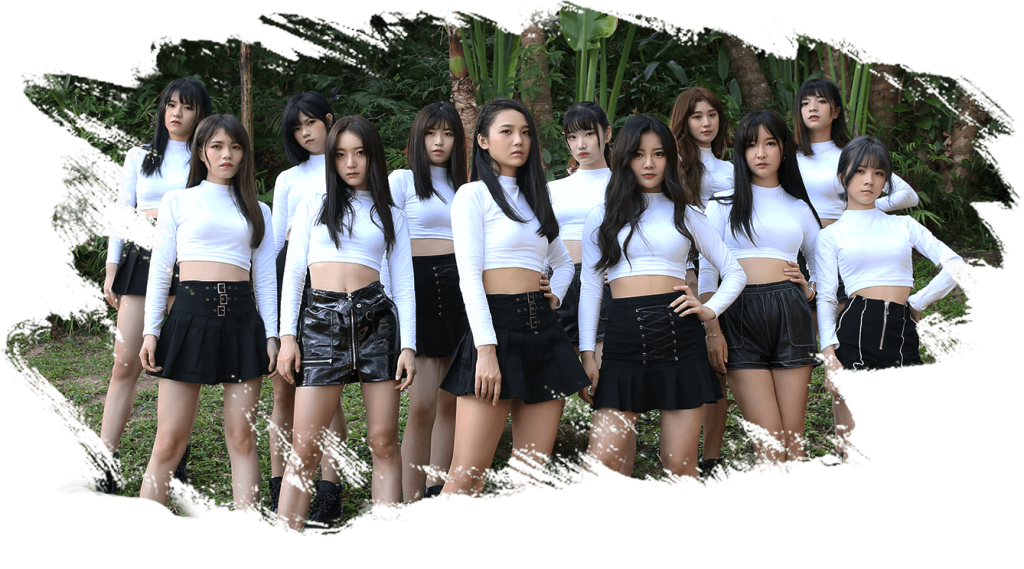 The members participating in this selection are:
BEJ48
GNZ48
SHY48
CKG48
Hu XiaoHui
Li Zi
Yang Ye
Liu ShuXian
Xie LeiLei
Du QiuLin
Xiao WenLing
Liu LiFei
Han JiaLe
Yang YunHan
Liu JingHan
Bai XinYu
Li YuXuan
It all starts on May 17th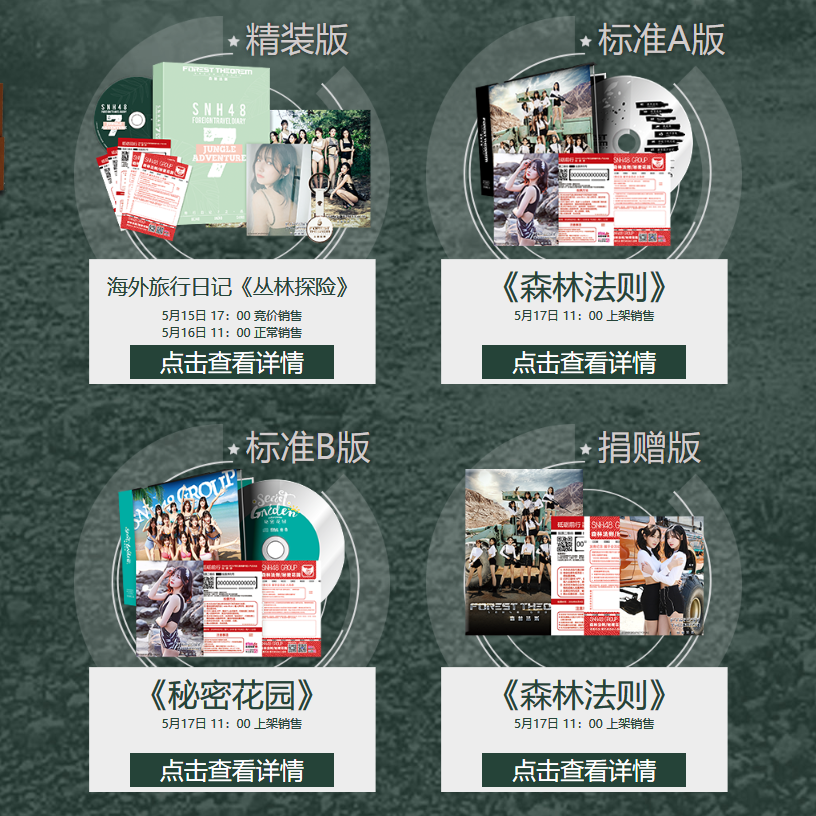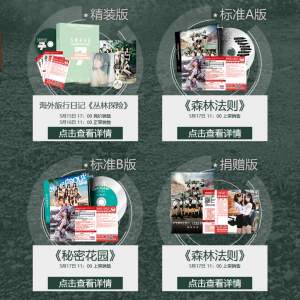 The auction for the special hardcover EP will begin on May 16th with the actual two versions (Type A and B) going on sale May 17th.
As in previous years, it will also be possible to purchase a photo and voting ticket without the EP itself.