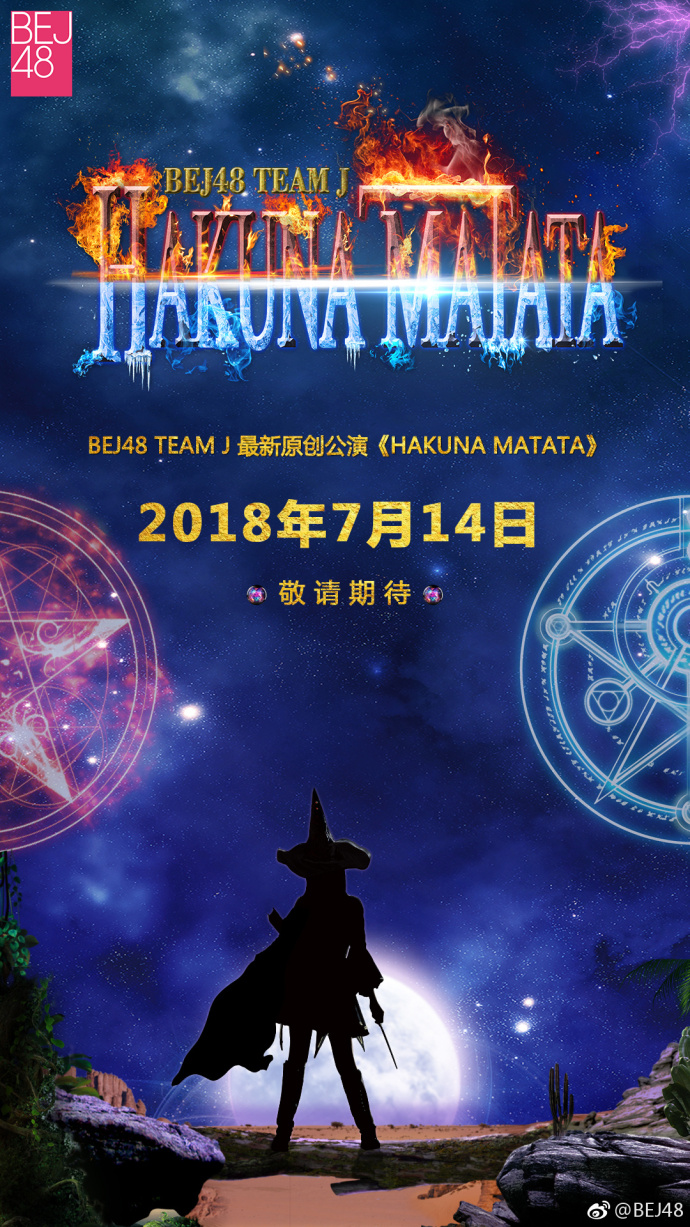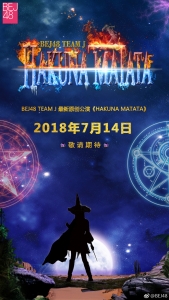 BEJ48 had been dropping hints over the last few days about the title of the upcoming first original stage for Team J: "Africa", "Lion", "Pumbaa and Timon"…
These were all references to the well known Disney movie "The Lion King" which is still very popular in China but, most importantly, to the one Swahili phrase used in that movie that defines the two characters referenced in the last hint: "Hakuna Matata" (which means "no worries").
"Hakuna Matata" will be the title of the first Team J original set to premiere on July 14th! You can see the stage official page here.
The set list (below) for the stage includes a song that will change from stage to stage which is a concept first introduced by GNZ48.