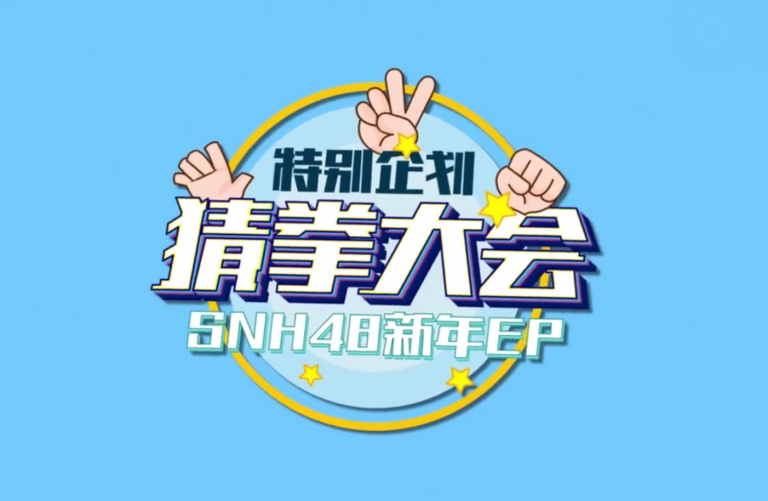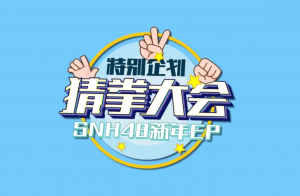 SNH48 decided to surprise fans and members alike during their November 19th stage with their very first  "rock-paper-scissors"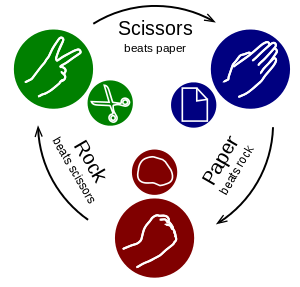 The first known mention of the game was in the book Wuzazu by the Chinese Ming-dynasty writer Xie Zhaozhi (fl. ca. 1600), who wrote that the game dated back to the time of the Chinese Han dynasty (206 BC – 220 AD). In the book, the game was called shoushiling. Source: Wikipedia contest. This is something that has been a staple of the Japanese version of 48 for years but never really took root in China.
The purpose of the contest was to determine who would be the members in the selection for one of the songs in the upcoming SNH48 New Year EP (18th.)
As shown in the video at top of page, each team was surprised during one of their stages with the news of the contest and made to draw for a chance to participate. Four members of Teams SII and NII were selected while other teams had three participants each.
Those members were then invited to the theater on November 19th for the actual rock-paper-scissors event.
And the winners are
The following members (shown by their relative position in the selection) will be in the selection of the SNH48 song part of the  New Year EP: