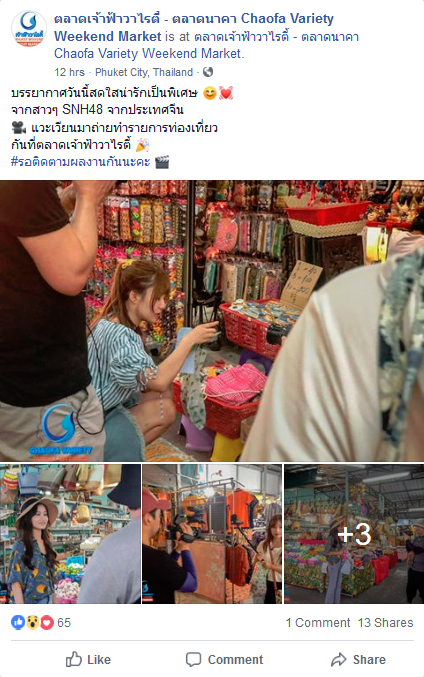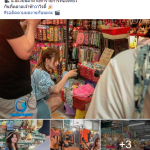 After a long week of work, SNH48 Group members have completed the primary filming of their new Summer MV on the island of Phuket in Thailand.
With most members already on their way home to rejoin their respective teams, only the few who had been previously selected by fan vote to take part in the filming of a variety program remained on site.
These members visited some locations in Phuket that will be featured in the show including the popular Chaofa Variety Weekend Market. The market even posted photos of the visit on its Facebook page.
The members
7 members were elected by fans to participate in the show. Han JiaLe who had won the most votes had to withdraw and return to China due to a death in the family.
The remaining members filmed the variety: Song XinRan (SNH48 Team X), Qian BeiTIng (SNH48 Team SII), Nong YanPing (GNZ48 Team Z), Su ShanShan (BEJ48 Team E), Zhang Xin (SNH48 Team HII), and Zhang MengHui (BEJ48 Team B).