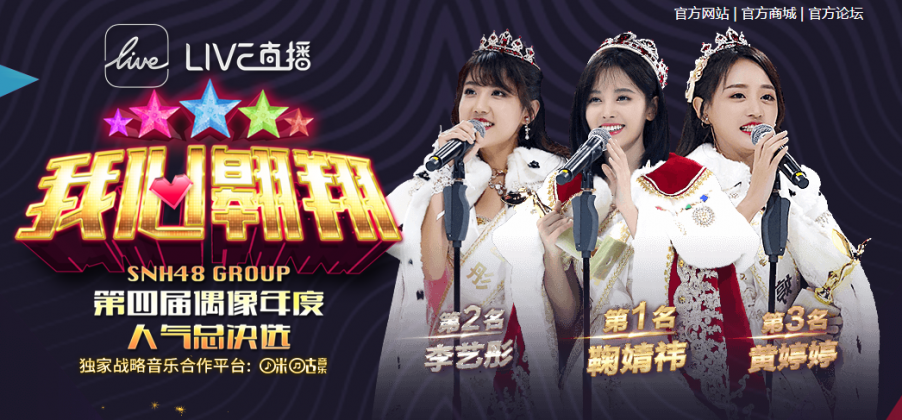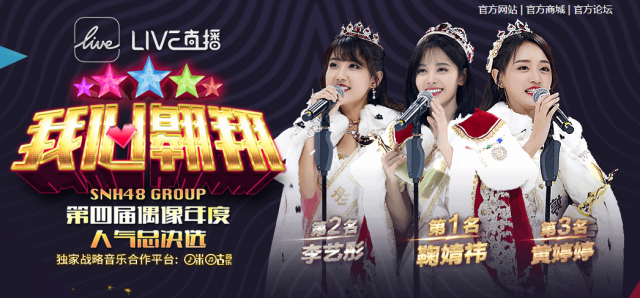 STAR48 has provided new details on the making of the various election music videos (MV) that the 66 winning members of the 4th General Elections will be a part of.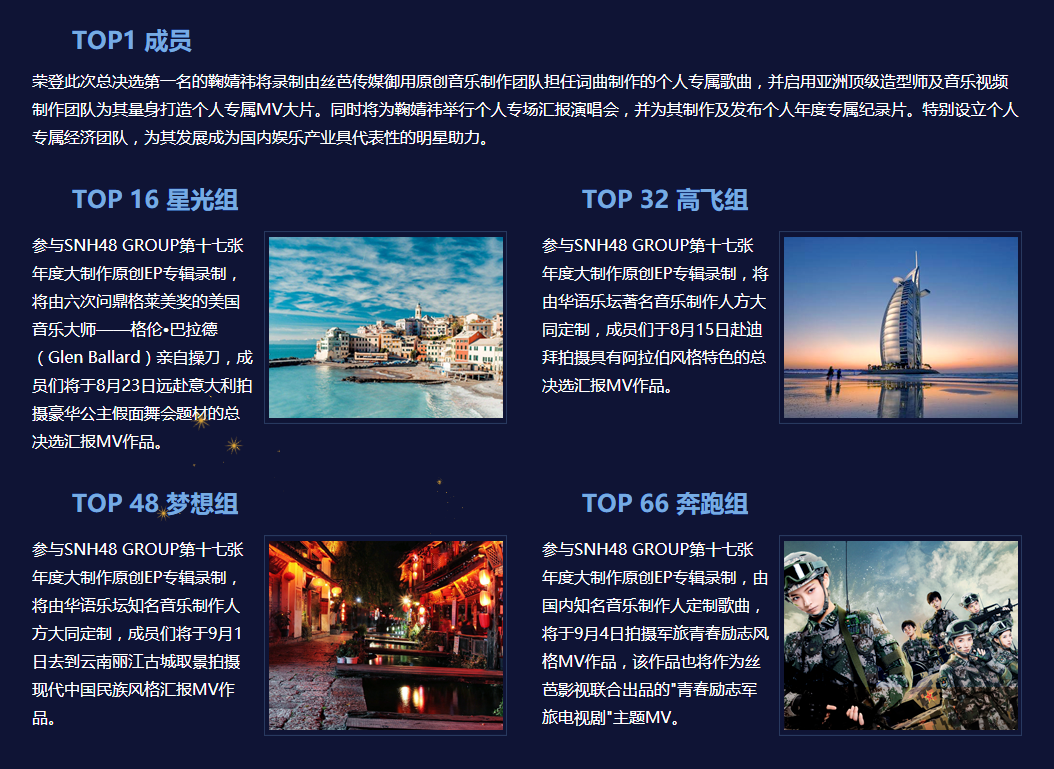 Top 1
Ju JingYi, winner of the 4th General Election, will have a solo EP, MV, and concert within the next few months.
Top 16
With an EP produced by multiple Grammy Award winner Glen Ballard, the filming for the Top 16 MV will begin in Italy on August 23rd. The theme for the MV will be a "Princess Masquerade".
Top 32
With filming already started on August 15th and an EP produced by Khalil, the Top 32 team is in Dubai (United Arab Emirates) to create an MV with an "Arabic" style.
Top 48
Starting on September 1st, the filming for the Top 48 MV will take place in the historic city of LiJiang (YunNan) and will have a classic Chinese theme.
Top 66
On September 4th, the Top 66 will begin work on their MV which will be the theme song of the highly anticipated Studio48 drama "Armoured Women" created as a tribute to the anniversary of the People's Liberation Army (PLA).