Following a somewhat tepid reaction to the premiere of the SNH48 Team HII original stage "Ultimate Mission" earlier this year, many were keeping a close eye on what would come out from the Team SII premiere for "幻镜" ("Dream") on December 18th, 2021.
The consensus of fans so far puts those fears to rest!
A very important moment for SII 2.0
"Dream" is the first original stage to premiere since the graduation of the original members of Team SII (1st and 2nd generation members – with the exception of Jiang Yun
who will soon follow). As a result, this was seen as a "litmus test" for the new incarnation. Could they deliver the future of the team?
Watch the show (video at top of the page) and you will see the stress on faces and the tears of joy when their efforts were warmly welcomed by the lucky fans in attendance. The answer to the previous question seems to have been: "yes".
Songs from around the world
It is well known that SNH48 often reaches out to some key music producers in South Korea and Japan (ASPJ comes to mind) for many of its stages and EPs.
This stage expands on the trend with songs that are a mix of Jpop and Kpop styles coming from South Korea, Japan, Italy, and the United States. You can find the setlist for the show as well as interviews with the international producers to the right.
Three of the songs had lyrics written in full or in part by members of the SNH48 Family: "Mirror" in Act 1 with lyrics written by Dai Meng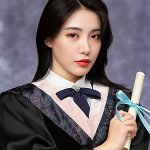 (Diamond) of SEN7ES (Honoured Graduate), "Hate 2 Love" in Act 2 with lyrics written by Xu YangYuZhuo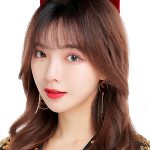 (Eliwa) of Team HII and SEN7ES, and finally "Let it Down" also in Act 2 with lyrics co-written by Lu XinYi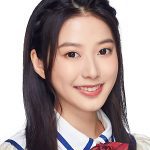 (16th generation trainee).