It is a tradition for SNH48 to release its EP for the winners of the last election mid-October heading into the season for the Best50 Request Time Concert and this year is no exception.
SNH48 announced on October 16th that their 28th EP "F.L.Y成长三部曲" will officially go on sale on October 19th, 2020!
Growth Trilogy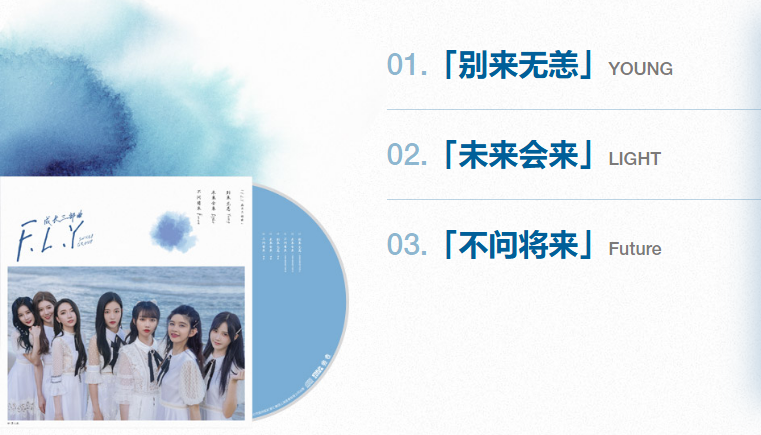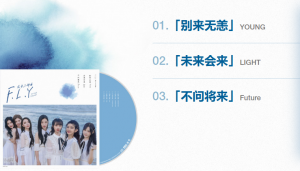 The full title of the EP is "F.L.Y成长三部曲" ("F.L.Y. Growth Trilogy"). Each of the letters refers to one of the three songs that will be found inside.
01. "别来无恙" ("YOUNG") will be the Top16 song with a theme of getting ready for the next stage in one's life.
02. "未来会来" ("LIGHT") will be for Top32 and has for theme the entry into adulthood symbolized in China by the omnipresent university entrance exams.
03. "未来会来" ("Future") was reserved for Top48 and depicts the joys and sorrows of adolescence.
Comes in 6 versions
The Fall EP is normally where you will find the voting tickets for the next Best50 Request Time Concert. As a result, it comes in a number of versions in a way similar to what is done for the elections in the Spring.
This EP will come in 6 different versions each with slightly different content and an escalating number of B50 voting tickets.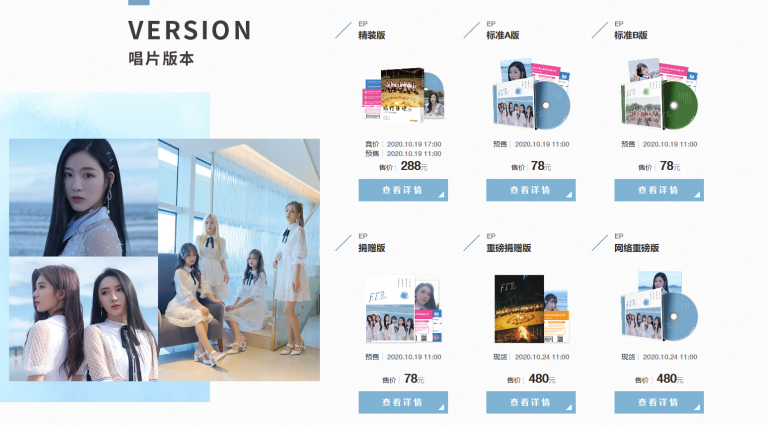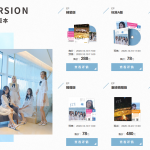 The hardcover edition will come with a travel diary photobook, member photos, handshake tickets, the EP, and 20 voting tickets for the Best50 Request Time to be held in January 2021. The other versions are similar but not travel diary, with or without EPs, and different numbers of voting tickets.
Below is the official web page for the EP (in Chinese).