GNZ48 continues its collaboration on entertainment news with "说好的六点见" on November 4th as Liu LiFei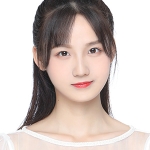 (Team NIII) gets the chance to interview famous actor Xu JinjiangXu JinjiangXu Jinjiang (also known as Tsui Kam Kong and Elvis Tsui) is a Chinese actor based in Hong Kong. He is primarily known for his roles in martial arts films, where he"s more often cast as villains. Some of the famous characters he has portrayed repeatedly include Oboi, Lu Zhishen, and An Lushan. Source: Wikipedia (also known as Elvis Tsui).
Xu Jinjiang talks about his career and what it takes to succeed in the industry. Watch the full interview at top of page.