SNH48 officially announced on August 2nd, 2021 that the 8th edition of the General Elections is being forced online only by health authorities as a result of the sudden surge of Covid-19 Delta variant cases in many provinces.
This is a huge dissapointment for both fans and members as everyone was highly anticipating the return of the audience at the elections and the expected crowning of Sun Rui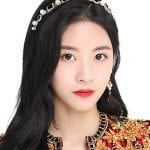 from SNH48 Team SII for a second time which will lead to her graduation to the Hall of Fame and the creation of her own personal studio as a solo artist under STAR48.
The show will still be broadcast Live on Migu Music, Tencent VIP, and Youtube as previously announced. Full refunds will be issued to fans who had already purchased offline tickets.