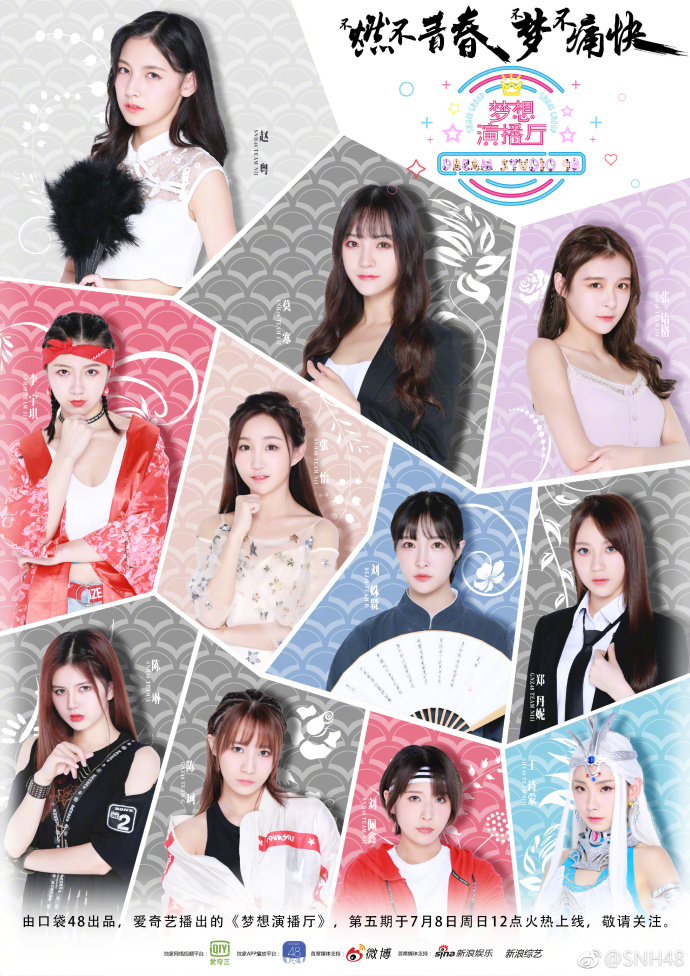 The 5th episode of the SNH48 Group talent show "Dream Studio 48" aired on July 8th with, once again, great performances from all over China.
You can watch the full show at top of page.
Participating members were: Zhao Yue (SNH48 Team NII), Mo Han (SNH48 Team SII), Zhang YuGe (SNH48 Team SII), Li YuQi (SNH48 Team SII/FT), Zhang Yi (SNH48 Team NII), Liu ShuXian (BEJ48 Team B), Zheng DanNi (GNZ48 Team NIII), Chen Lin (SNH48 Team X), Chen Ke (GNZ48 Team G), Liu PeiXin (SNH48 Team NII/FT), and Wang ShiMeng (SHY48 Team SIII).