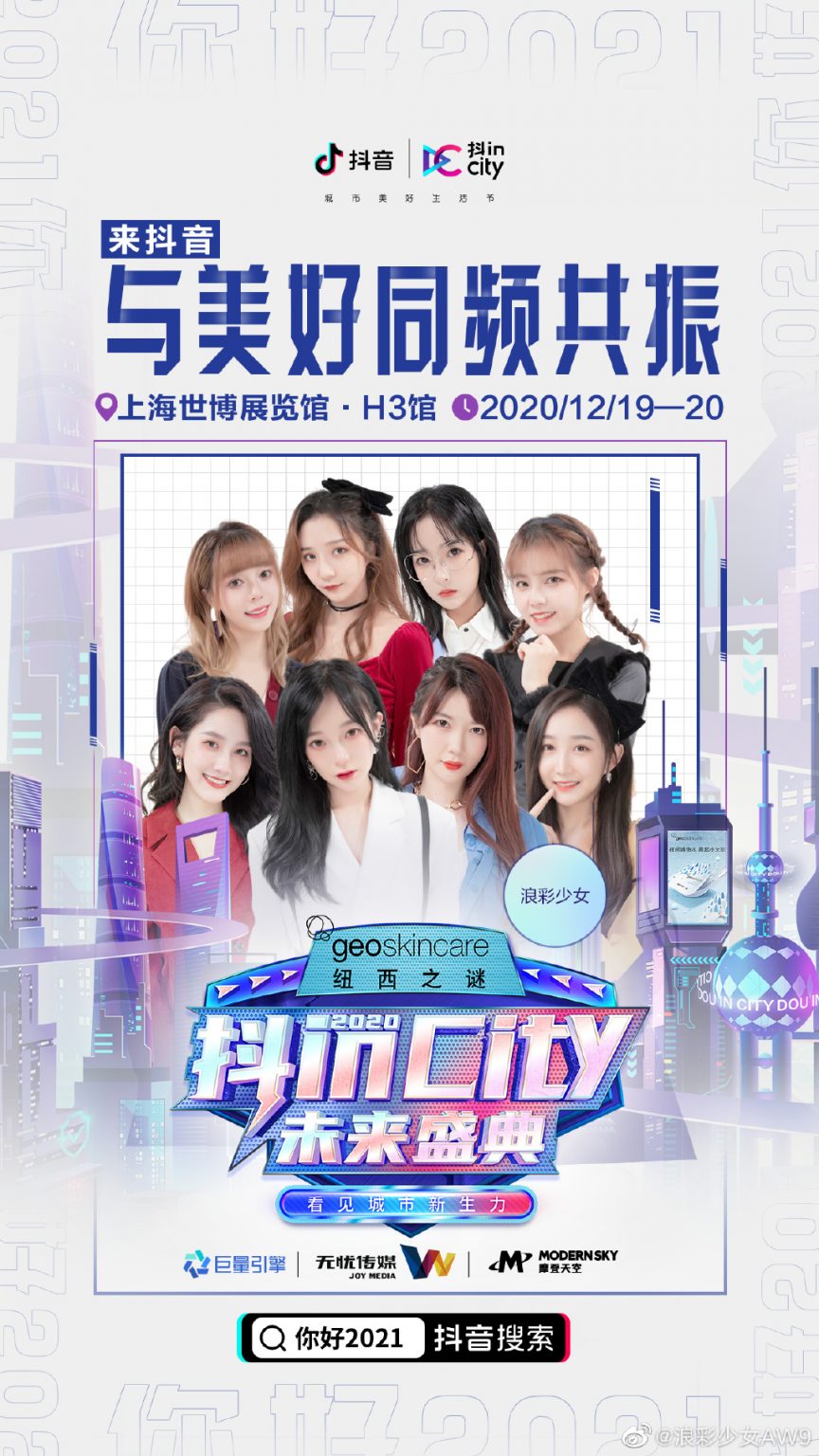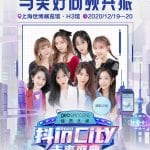 The SNH48 e-commerce subunit AW9 participated in its first official outside activity as a group on December 20th, 2020 as they took part in the opening ceremony of the Douyin (TikTok) "2020 抖inCity" Festival in Shanghai.
This e-commerce event features a variety of well known Chinese influencers and companies that use Douyin as their platform of choice for content delivery.
Participating members were (from bottom left to right in the picture to the right): Liu QianQian, Liu ZengYan, Zhang YuXin, Zhang Yi, Zhou QianYu, Wang FeiYan, Pan LuYao, and Nong YanPing.
AW9 performed the classic SNH48 Team NII song "Do It" (top of the page) and then accepted a recognition award.