As we first reported here, IQIYI announced earlier this year that it would be broadcasting the very first survival show for virtual idols with members of the then newly formed SNH48 "Team VI" (now rebranded as "VIV") taking part.
"Dimension Nova" is essentially an attempt to bring 2D vtubers and other characters to "life" using technology (with varying degrees of success) to form a group of virtual idols.
The mentors
Three real-life mentors are taking part in this show. They are well-known variety star Angelababy, Esther Yu of the IQIYI temporary group "THE9", and Wang Linkai who is a former member of the now-disbanded IQIYI temporary group "NINE PERCENT".
The contestants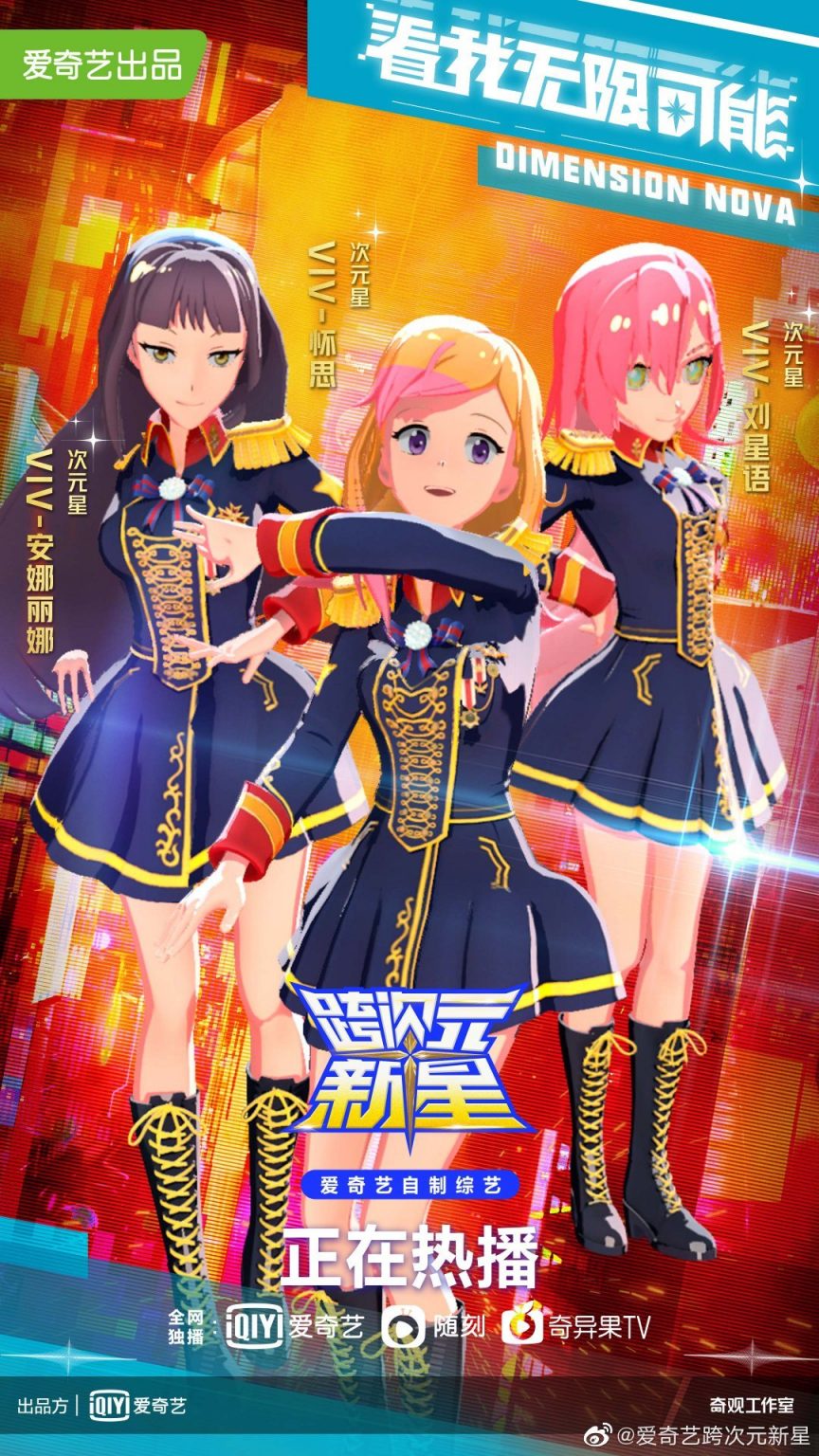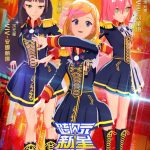 22 virtual idols representing almost as many agencies are official contestants in this show. Some are pulled from the prolific Chinese animation world, some are virtual vtubers, and some were created specifically for this competition.
You will find "idols" that are similar to anime characters, some that are realistic, and others that are just plain strange.
SNH48 had originally announced that 3 members of its virtual "Team VI" (shown here as "VIV") would participate: Huai Si, Liu XingYu, and Analina. Based on the show poster to the right, character names may have been changed. They are seen here wearing a classic SNH48 uniform pattern.
These characters were first introduced in the "Infinite 48" anime that aired on Tencent in the Spring. Here are the video introductions from that time.
The rules
Each episode of the show is presented in two parts (as is common for IQIYI competitions). The three mentors will watch performances from all 22 contestants and will get to select a MAXIMUM of three contestant each to join their team for a total of nine.
Should all nine available positions be filled before the 22 contestants have a chance to appear, the remaining contestants can challenge one of the virtual idols already selected to "steal" their spot. It becomes a 1v1 contest with the best making it to the lineup… unless another contestant further down decides to challenge them!
The nine "survivors" at the end of the process will then compete on the show to determine the final winners.
How it works
As these are virtual idols, the mentors are essentially sitting in an empty room looking at screens with the idols interacting Live with them (performing, answering questions, and so on).
This is achieved through Augmented Reality (AR) technology and a team of programmers for each idol also Live backstage making their magic happen. Voice actors (not shown on screen) take care of the rest.
Watch the two parts of episode 1 at top of page and below with English subtitles.
You can also watch the shows from the IQIYI English language website (below) which currently shows 2 episodes compared to only one on Youtube.