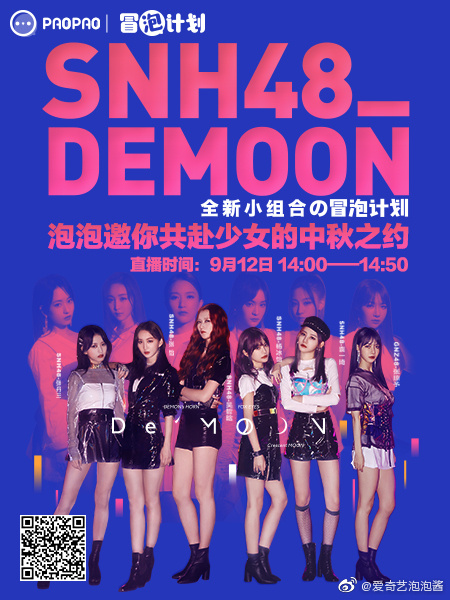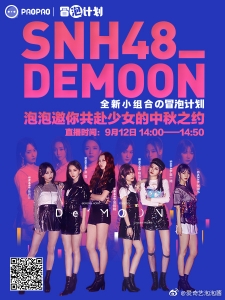 DeMOON, the newest SNH48 subunit, was out and about on September 12th as they took part in their very first promotional event as a team.
6 of the members (minus Xu ZiXuan currently on hiatus for medical reasons) were at an event for the IQIYI Paopao APP where they performed their first single "FOX" and interacted with fans.
Watch their appearance at top of page.