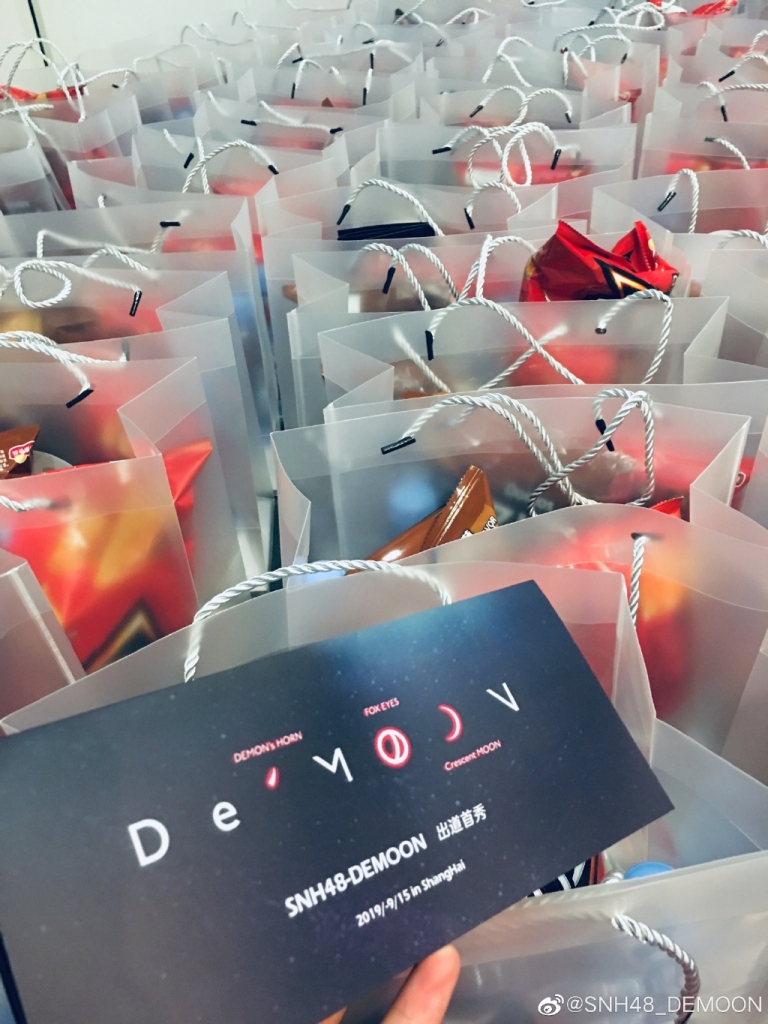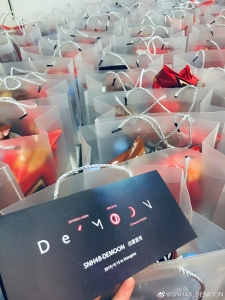 The weekend-long 6th anniversary celebrations for the SNH48 Xingmeng Theater in Shanghai concluded with the debut showcase for the newest subunit "DeMOON" at the Bandai Namco Theater on September 15th.
The 6 participating members (Xu ZiXuan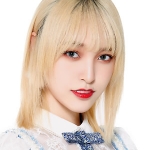 is on hiatus for medical reasons) sang the songs from their first EP as well as offered a few solo performances and games for the assembled crowd.
Fans had been present earlier to prepare a variety of gifts and souvenirs for both their idols but also the other fans in attendance.
Watch the full debut showcase at top of page.