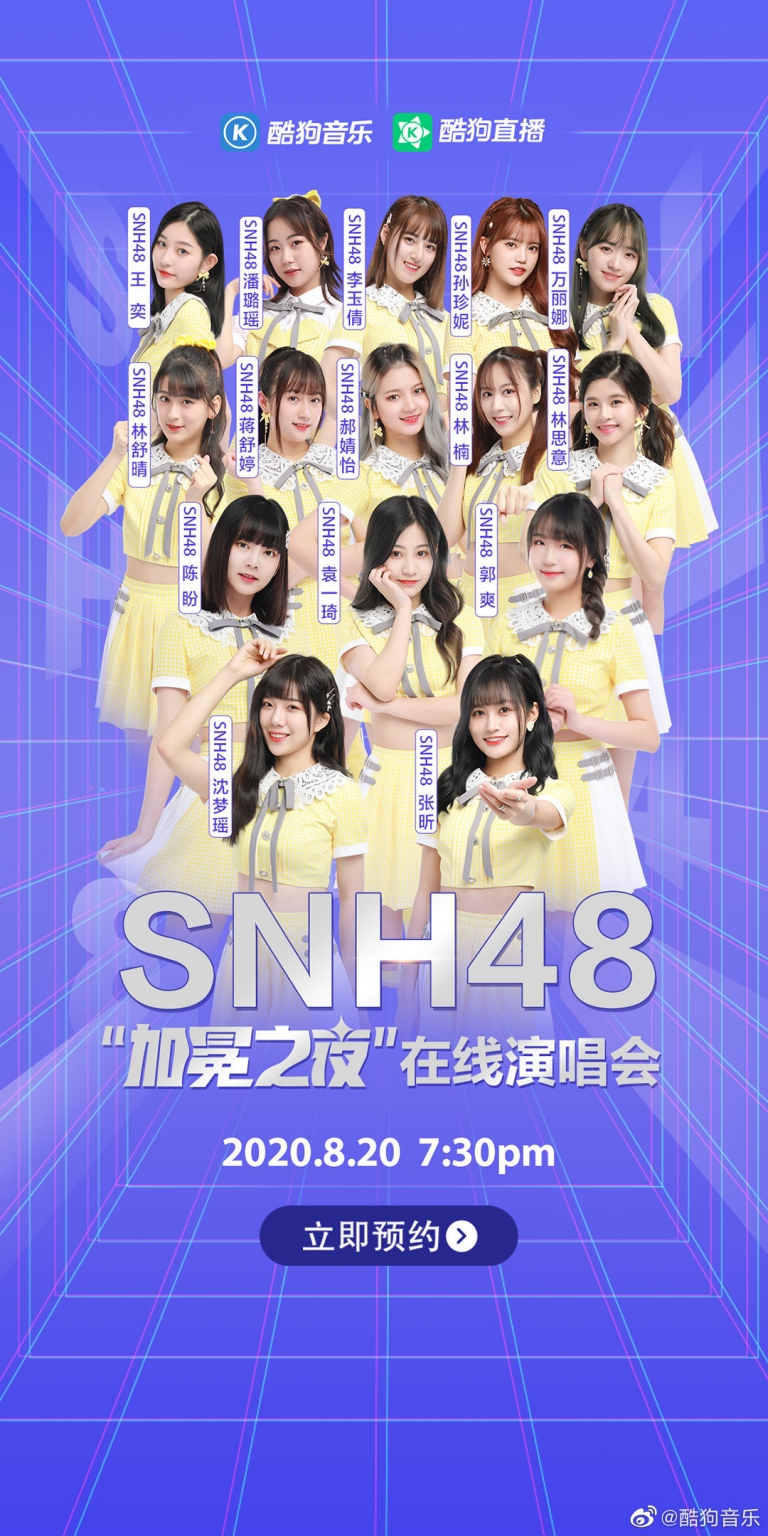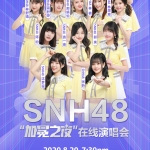 SNH48 Team HII welcomed some guests for a special performance of their "Heading News" stage at the Xingmeng Theater on August 20th.
Titled "加冕之夜" ("Coronation Night") as a nod to the just completed 7th General Elections, this stage was part of an O!What magazine "O!Live" series of online concerts sponsored by "Bird's Nest" yogurts and Volvo amongst others. The show was streamed in exclusivity on KuGou Music (owned by Tencent).
You can watch the show at top of page.
Some special guests
Many members of sister groups BEJ48 and GNZ48 are still in Shanghai as they get ready to record some election songs but also participate in the extended handshake events (now over a two week period due to Covid-19), so it was only natural to invite some of the more known members to join in.
From BEJ48 (from left to right below): Duan YiXuan (Team B), Ma YuLing (Team E), Su ShanShan (Team E), and Chen QianNan (Team E).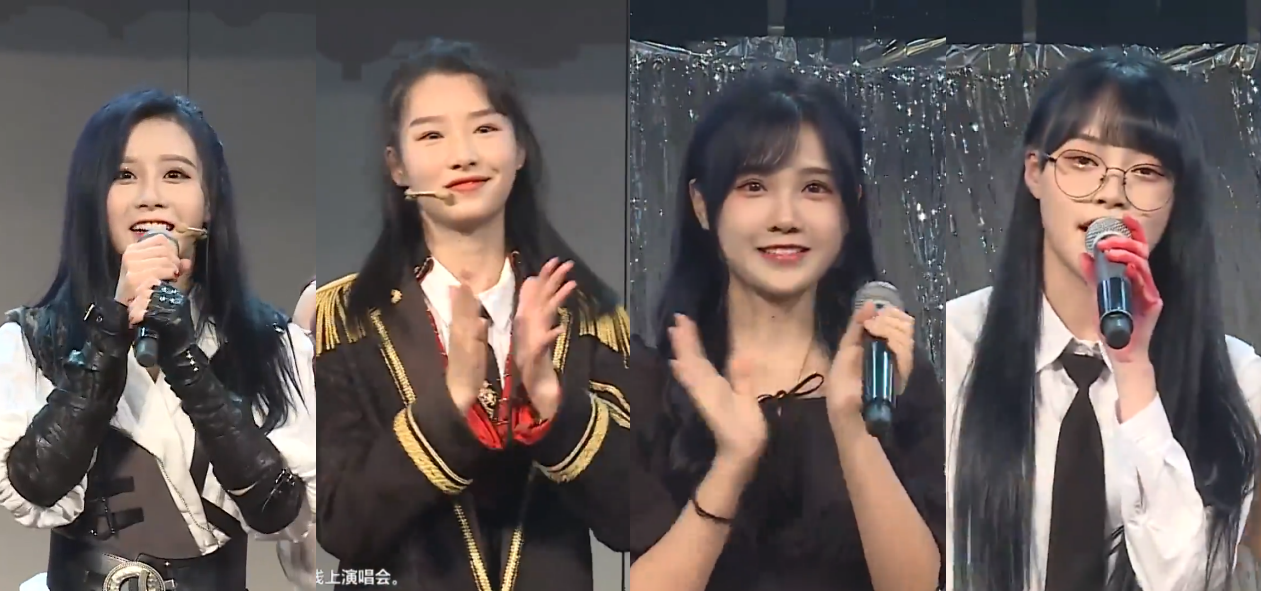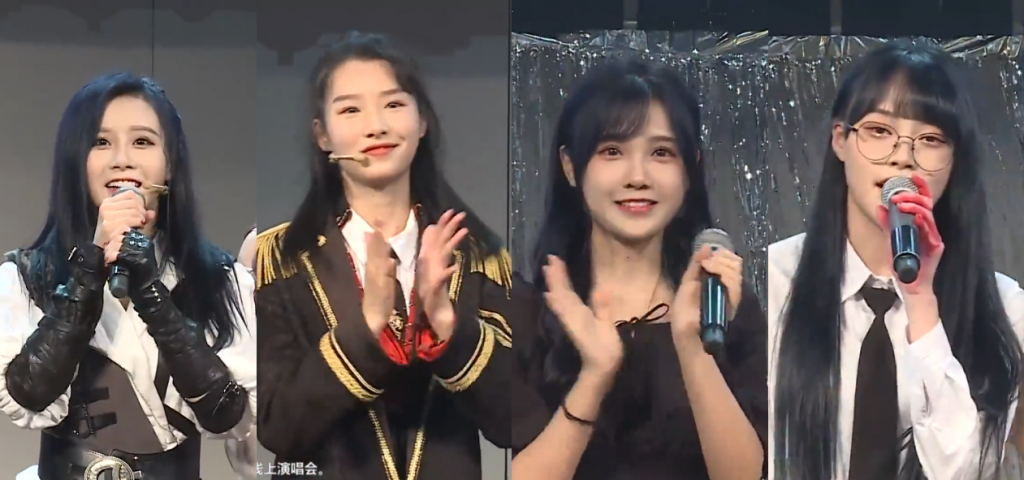 From GNZ48 (from left to right below): Zheng DanNi (Team NIII), Xie LeiLei (Team G), Chen Ke (Team G), Liu LiFei (Team NIII), Tang LiJia (Trainee), and Zhang QiongYu (Team G).