The SNH48 subunit "Color Girls" announced on June 30th that Yang BingYi of Team X will be their new 5th member.
By the same occasion, STAR48 announced the new single "Colorful Days" will be officially released on July 3rd followed soon after by an MV.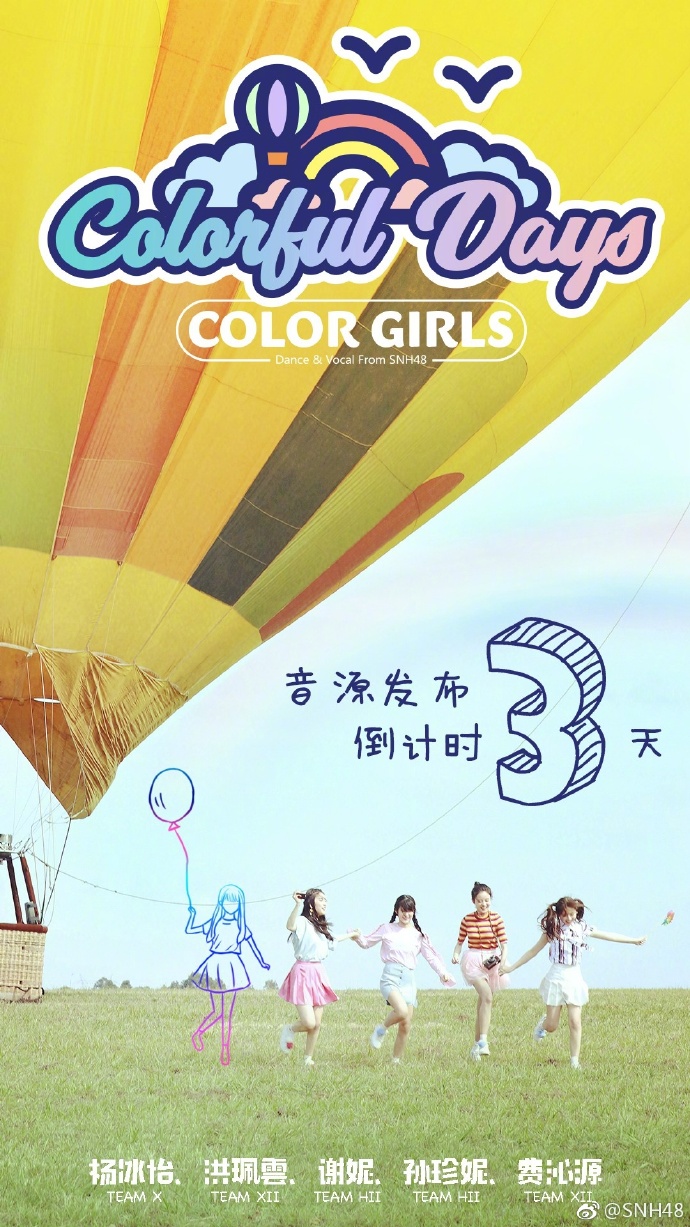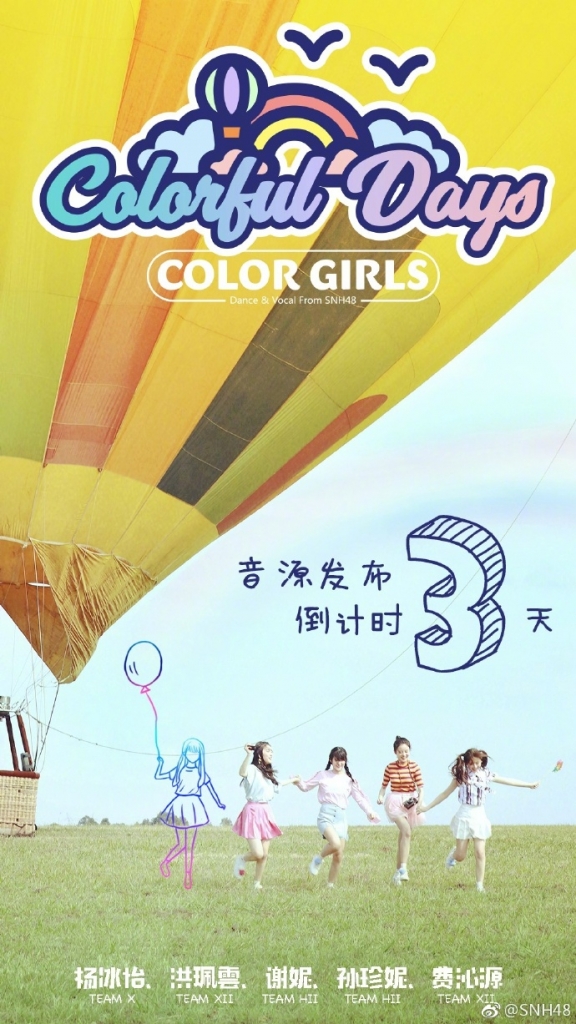 You can listen to the first 30 seconds of the new single here.
Here is the new Color Girls line up: