A couple of weeks ago, SNH48 Group sent several teams to Chongqing on a tour. The main reason for that visit though was to participate in the recording of the ChonqgingTV Spring Festival Gala which aired on February 9th, 2021.
All the teams that participated in the tour were represented in the gala. ChongqingTV has been a regular stop of the Spring Festival season for SNH48 Group for several years.
SNH48
SNH48 was technically represented by Team SII although Sun Rui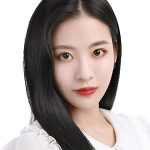 (as the winner of the 7th elections) was a solo guest of the event.
Team SII closed the show with the song "重庆团圆年" (see at top of the page) while Sun Rui offered her solo version of the song "别来无恙 (Young)" released in late 2020 (at right).
SEN7ES
We know that the subunit SEN7ES is presently performing with only 5 members since Xu JiaQi (Kiki) and Zhao Yue (Akira) are presently with temporary groups. Here they were down to 4 members as a result of Zhang YuGe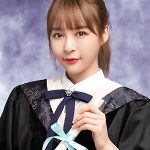 (Tako) needing to be on set for a drama she was filming.
The team performed their song "心跳" ("Heartbeat") out of their original EP (at right). You can also watch a vlog of their taping session for the event.
GNZ48
"青春不败" (out of the "Boom! Boom! Boom!" EP) was the song that GNZ48 presented during the show.
This was a team composed from a mix of members from all three GNZ48 teams sent to Chongqing specifically for the tour and show (at right).
CKG48
Chongqing is home to CKG48, so it is obvious it would take pride of place with this gala.
The group performed in the opening number with the classic song "青春的约定" (below) and also showed up in the streets of the city with "Happy Wonder World" (at right).