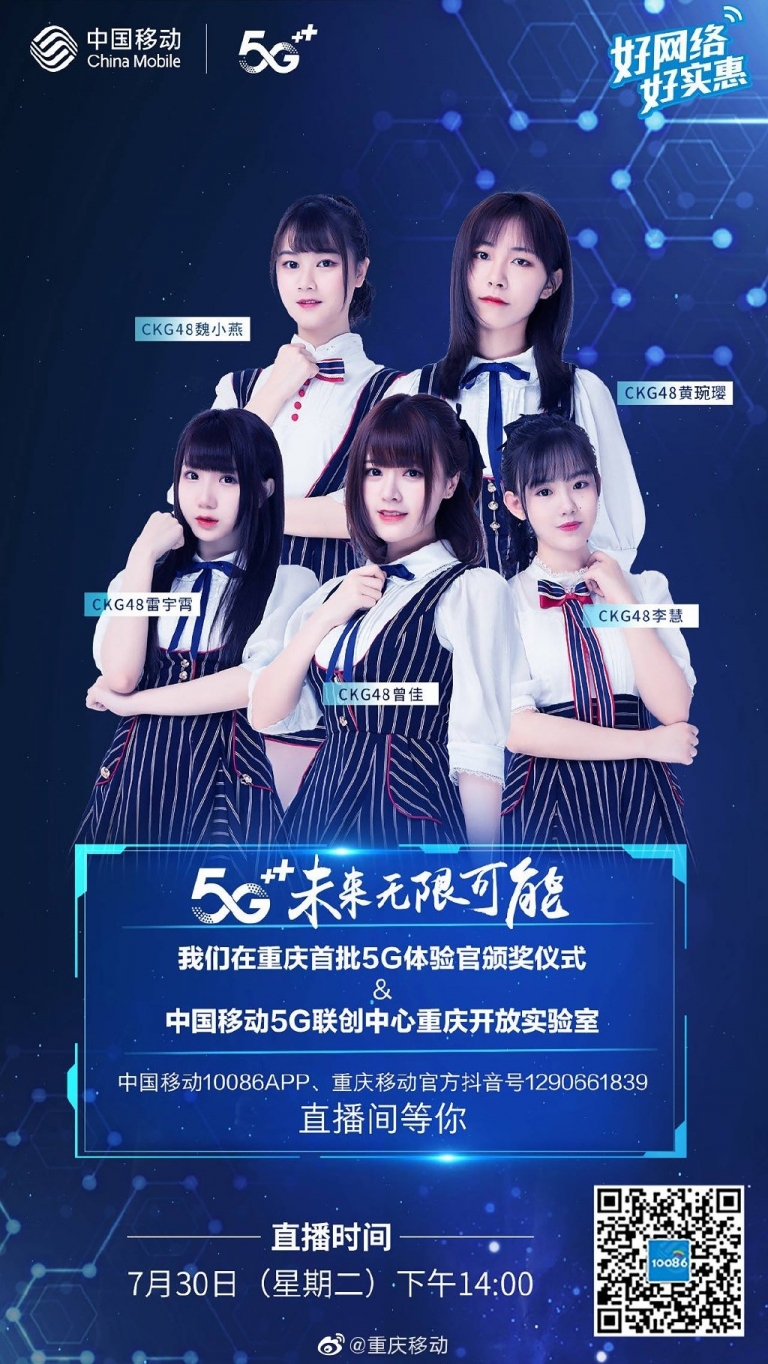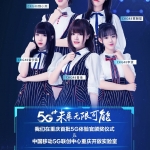 Members of CKG48 were once again called upon to help for the promotion of the new 5G mobile network by state-owned China Mobile in Chongqing on July 30th.
Migu Music, one of the current SNH48 strategic partners, is a subsidiary of China Mobile which explains this relationship.
Participating members: Li Hui, Lei YuXiao, Zeng Jia, Huang WanYing, and Wei XiaoYan.