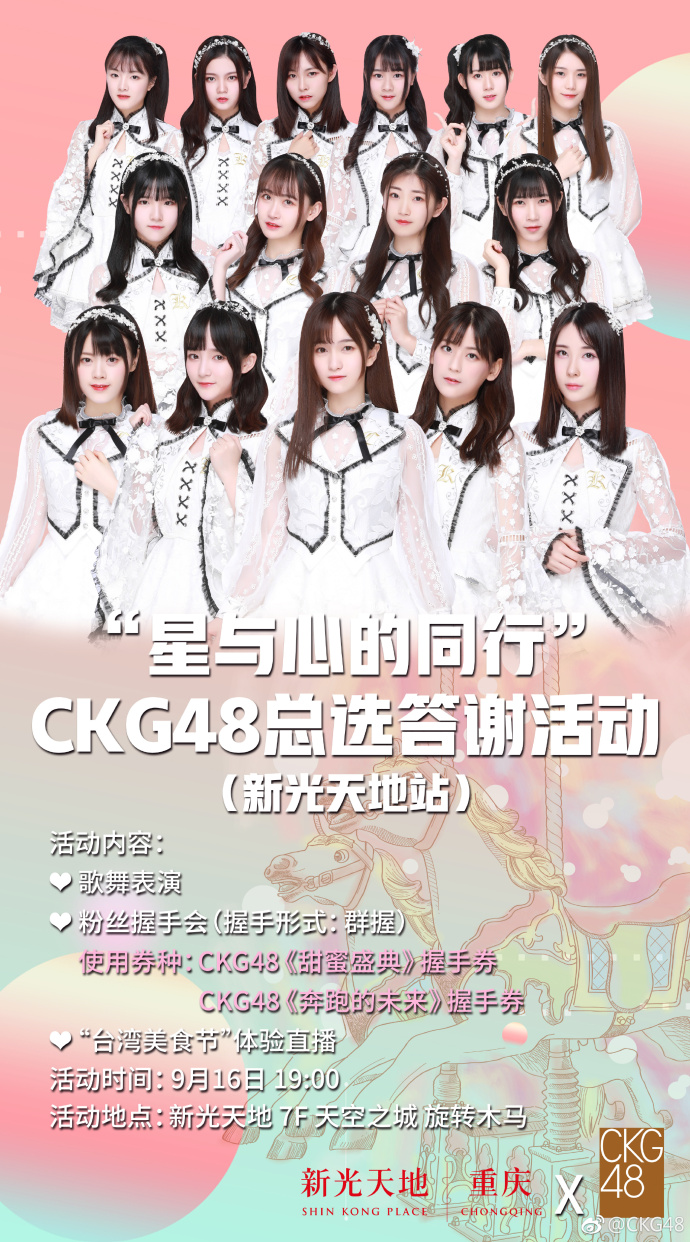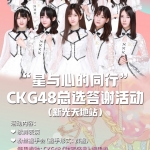 On September 16th, CKG48 Team C were the guests of the Shin Kong Place Chongqing which is a high end shopping center in the city.
The members participated in three activities during their visit: a stage performance, a handshake event, and attended the "Taiwan Food Festival" which was taking place in the mall on the same day.
The stage performance was the most interesting part as the venue had recreated the stage of the CKG48 Xingmeng Theater for the purpose of the show which attracted a large number of curious onlookers.
Here are a couple of fancams of the events.