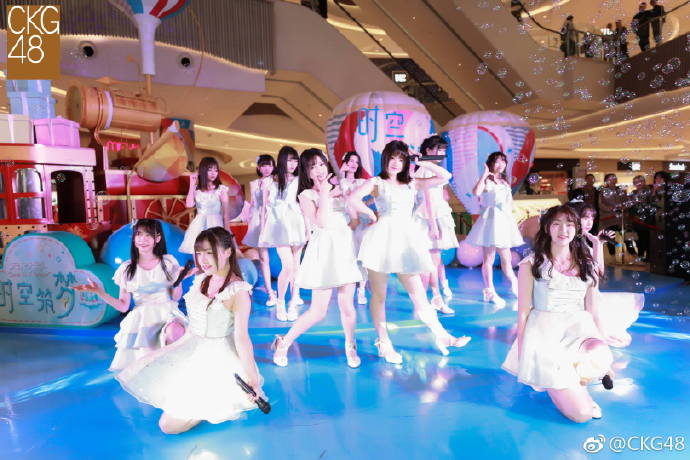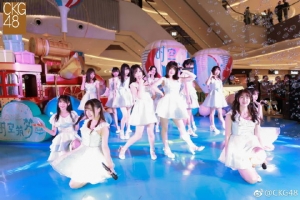 CKG48 were on hand at Paradise Walk (a major shopping district in Chongqing) for the lighting ceremony officially launching their holiday season.
The members offered a free performance in the atrium of the venue for fans and visitors alike.
You can watch a fancam of their show at top of page.