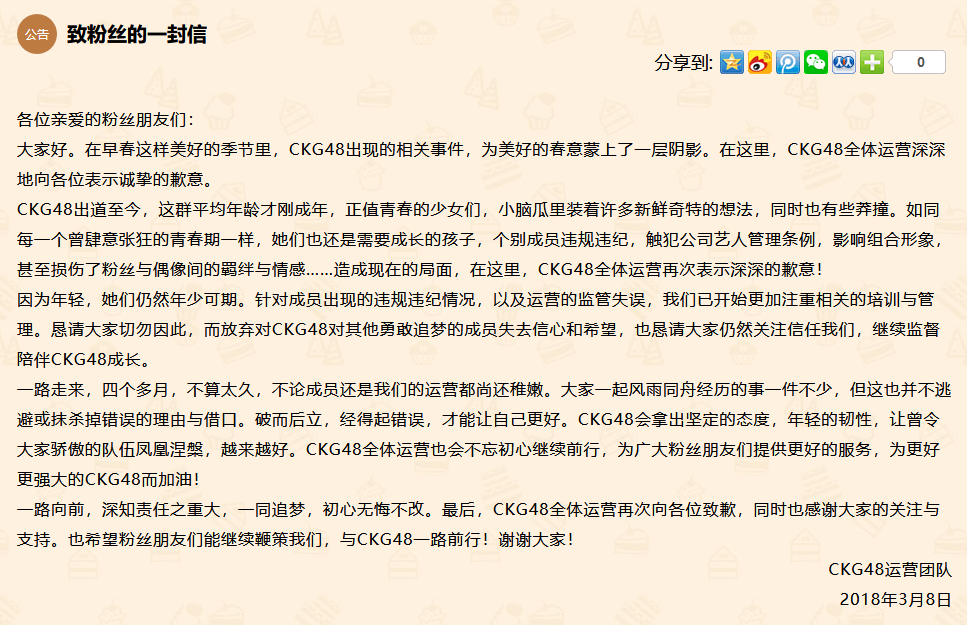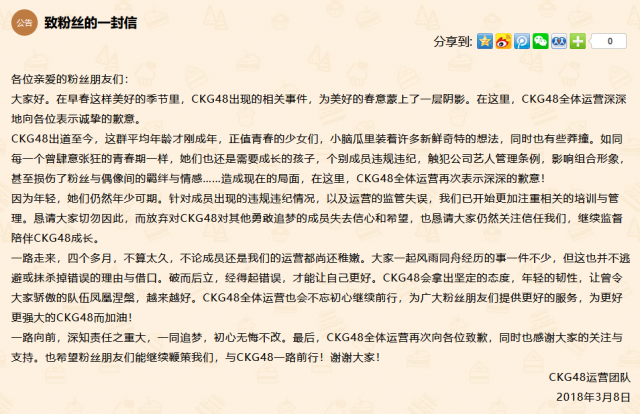 The last week has been a challenging one for CKG48 and its management.
After only 4 months in operations, the group has faced some internal struggles that have all culminated with 2 members being expelled from the group and a swift reaction from fans.
On March 8th, the management team issued a statement on their web site to acknowledge these issues amongst growing complaints from fans and even calls for a theater boycott in some quarters.
Fans are asking for management to deal with the issue of some members not having been paid and of poor condition/management of the living center (dorm) of the members.
The management team apologizes to fans in the statement for the immaturity of some members and of their own team. They also ask for fans to continue supporting the members and the group as they deal with all these issues.