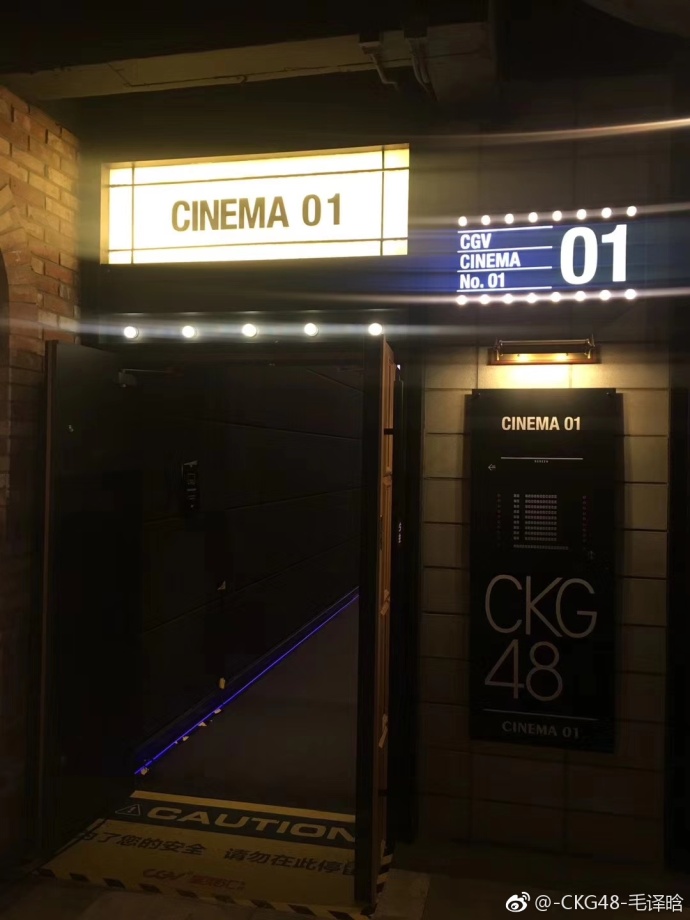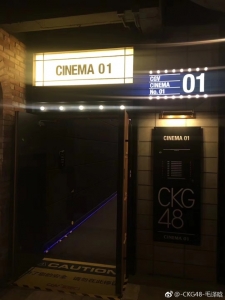 CKG48 and CGV CinemasCGV CinemasCJ CGV is the largest multiplex cinema chain in South Korea and also has branches in China, Indonesia, Myanmar, Turkey, Vietnam, and the United States. The fifth largest multiplex theater company in the world, CJ CGV currently operates 3,412 screens at 455 locations in seven countries, including 1,111 screens at 149 locations in South Korea. Source: Wikipedia held an official opening ceremony on August 19th at the Chongqing U City Store location of the cinema chain. One of the theaters at the location was named the "CKG48 Crown Hall" to mark a new collaboration between the two entities.
The Top16 of the group were on hand (fancam below) to perform for the public and participate in the official reveal.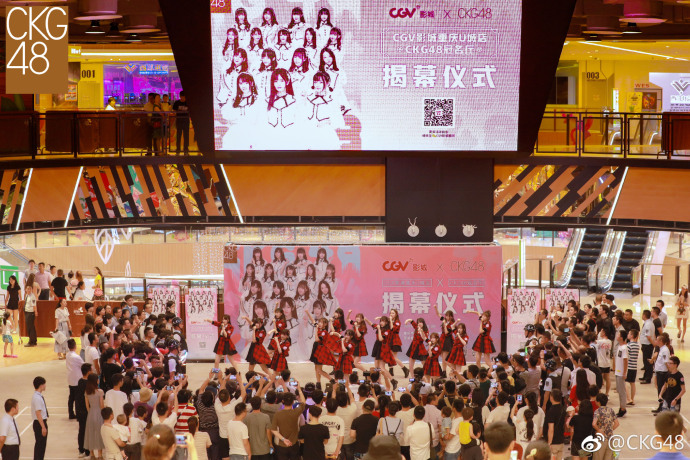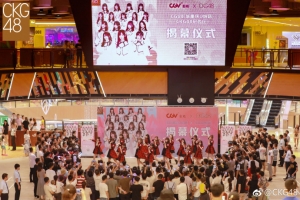 CKG48 fans and movie goers will benefit from special rebates as a result of this new partnership. Present your CKG48 passport at the cinema to get up to 45 yuan off on a movie ticket or present a movie stub to CKG48 Xingmeng Theater to get 35% on a performance ticket!