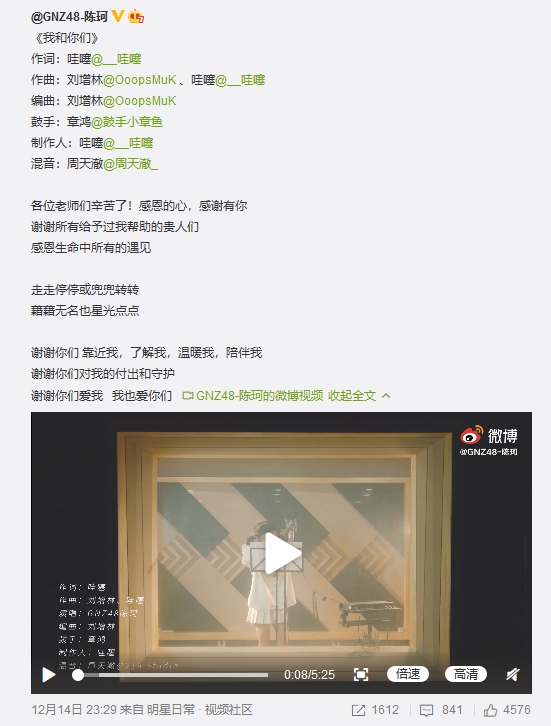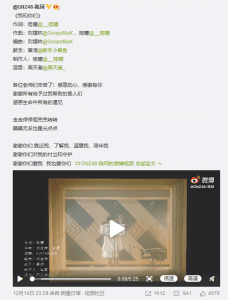 Chen Ke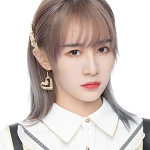 of GNZ48 Team G had a surprise in store on December 15th as she posted a recording studio PV of her first solo single titled "我和你们" ("Me and You")! You can watch that video at top of page.
The lyrics and music were produced by "__哇噻" (who is known to have done work for "The Voice of China") with the collaboration of "OoopsMuK". In the PV, Chen Ke is seen wearing several of her previous GNZ48 uniforms.
Although not an official GNZ48 release the song is supported by the group in a way similar to what was done for Lu Jing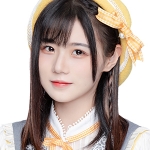 of Team NIII earlier this year. We covered that one here.
This appears to be the "year of the solos" for SNH48 Group as more and more solo singles get released (official or unofficial).