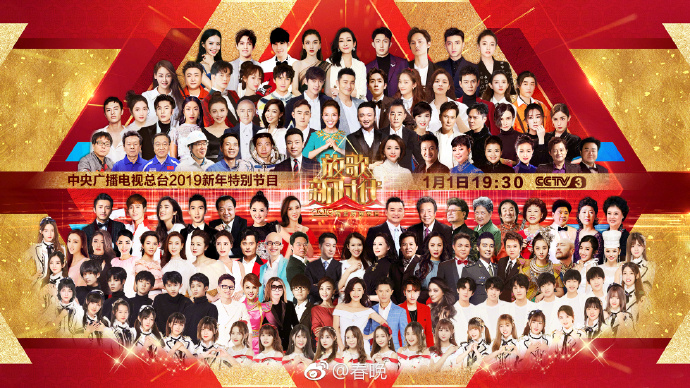 A selection of members from SNH48 Team NII and BEJ48 took part in a star-studded gala for the New Year on the state-owned CCTV3 channel (arts channel) on January 1st. This is the main CCTV event for the new year.
The event, open to invited members of the public only, was filled with soloists, groups, artists, actors, comedians, and even a few astronauts!
The group performed the song "梦想开始的地方" ("Where Dreams Begin") which is a mainstay of the communist-run stations and the same song performed by SNH48 Team SII only a few days before on CCTV15.
Participating members are on the poster below.