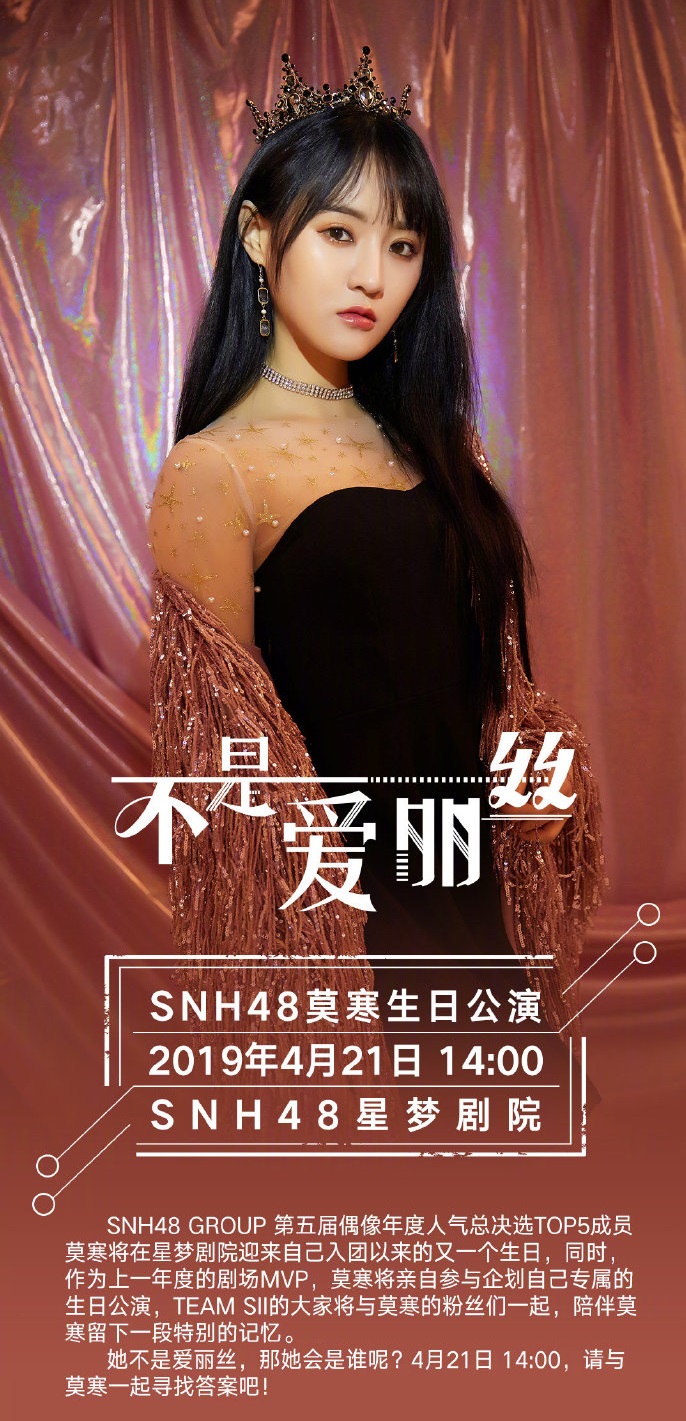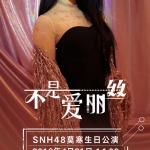 Although her real birthday was a few months ago, Team SII member Mo Han (Momo) received her "official" birthday stage on April 21st.
The reason for the delay was that, as a Top 5 member of the last General Elections, she was entitled to a bigger show with promotional products being sold and so on.
The stage started off with the first songs of the Team SII "Plan Salvation" stage followed by units and the expected birthday performance by Mo Han.
In what is quickly becoming a fan favourite activity, members then gathered in casual clothes on the stage to offer an impromptu KTV performance with their fans leading up to the end of the show.
You can watch the full stage at top of page from the official SNH48 Youtube channel and photos below.