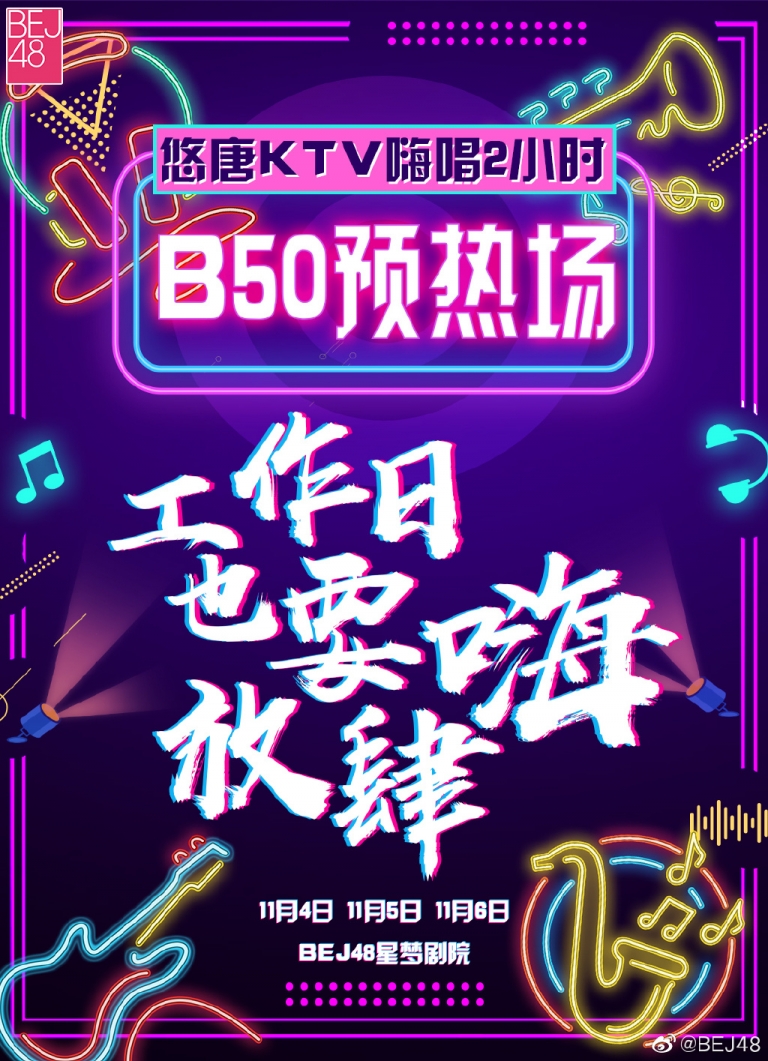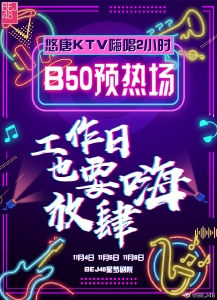 All three teams of BEJ48 presented a special event at their theater from November 4th to November 6th to help promote their candidates for the upcoming 6th Best50 Request Time Concert.
Each team presented a "B50 KTV" event on a specific night starting with Team J on November 4th, followed by Team E on the 5th, and finally Team B on the 6th.
You can watch the Team J event at top of page and the other two below from the official SNH48 "口袋48" Youtube channel.