Get ready for the Best50 concert!
STAR48 confirmed on October 11th that the 4th annual Best50 concert will take place at the Mercedes-Benz Arena in Shanghai on Saturday February 3rd!
Everything starts this October
The event will be kicked off officially on October 13th with the actual voting being opened as of October 20th.
All 4 groups (SNH48, BEJ48, GNZ48, and SHY48) as well as subunits (SEN7ES and Color Girls) will participate in the event with over 600 songs from the SNH48 Group music catalog available to vote on.
The stage design will return to a more traditional format that will allow fans to get closer to the action. The distance from the stage was a big criticism of last year's event.
Top unit and top group songs will be rewarded once again with a few new surprises along the way.
A new pre-concert event will be held the day prior (February 2nd) to try and extend the excitement around the Best50 event.
Fans get to choose
As in previous years, the interesting part about the SNH48 version of this concert is that fans not only vote for a song. They also get to pick which members they want to see perform that song and, since last year, who they want to see as center.
Voting tickets will once again this year be included with the various election EPs which are set to go on sale October 18th and 19th (depending on the version).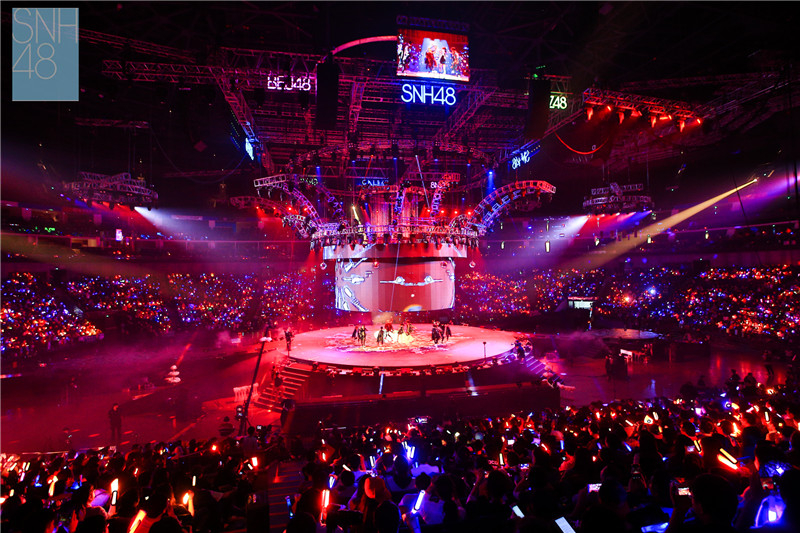 Continue reading SNH48 Today for regular updates on this major event as they become available.