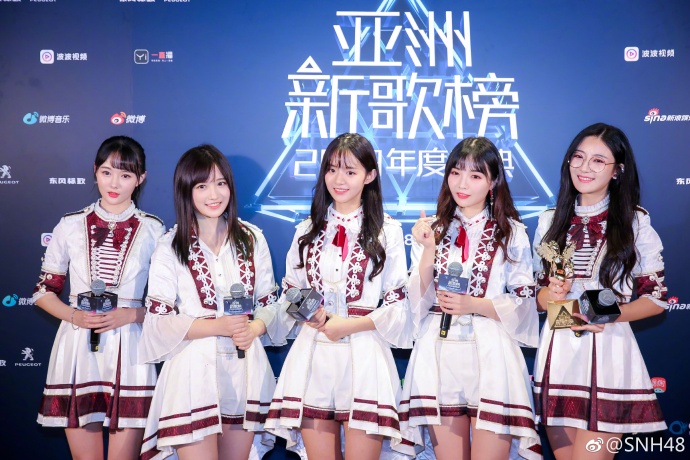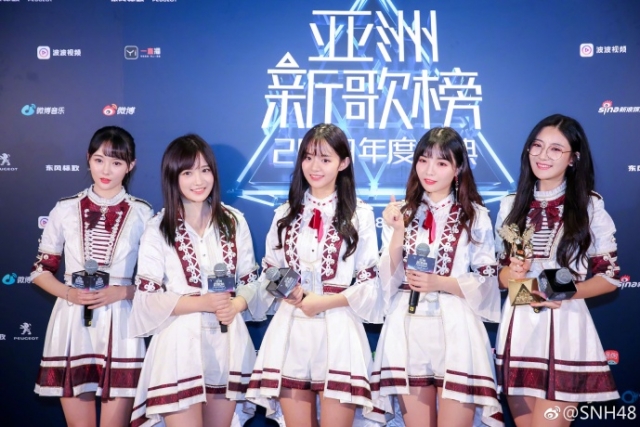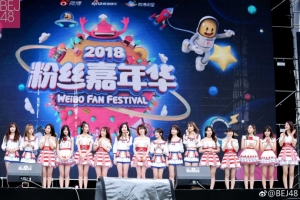 Every year Sina Weibo organizes a Fan Festival event with idols and performers from throughout China. Alongside that event is the Sina Music Asian Song List Awards which reward idols and groups based on their popularity over the last year.
Weibo Fan Festival
Both SNH48 and BEJ48 participated in the Fan Festival this year. Below is part of the BEJ48 (August 18th) appearance.
Fresh Asia Music Awards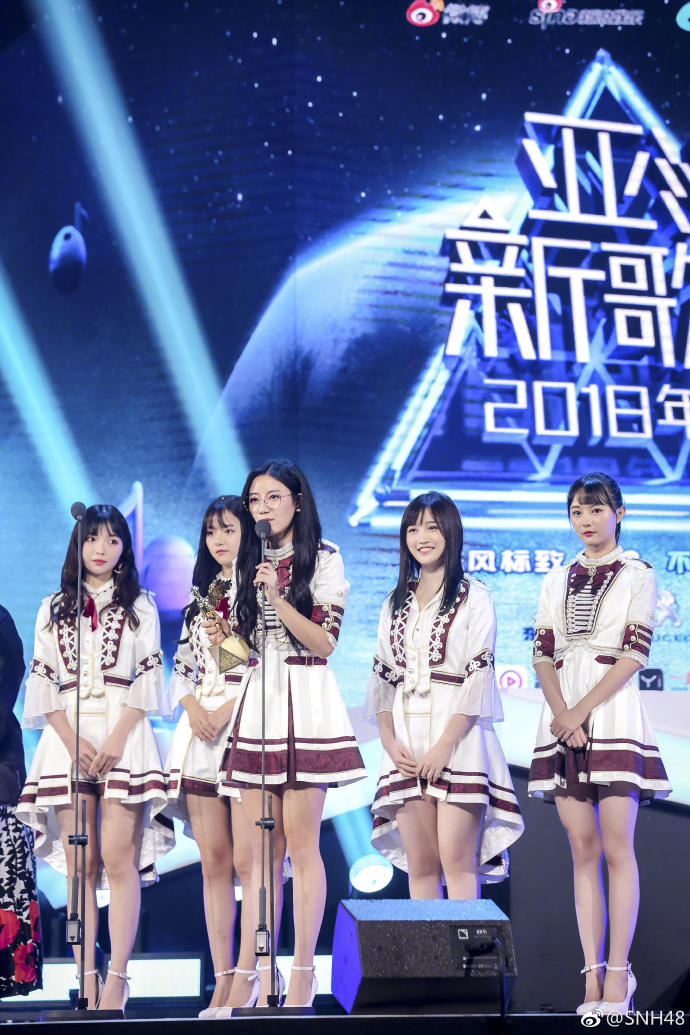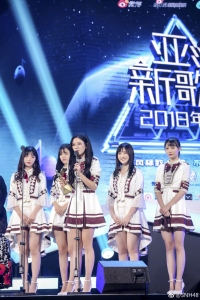 SNH48 also appeared at the Fresh Asia Music Awards (Sina Music) on August 19th as they received the award for "Best Group" due to their successes on the chart over the past year.
SNH48 members Li YuQi (Team SII/FT), Xu YangYuZhuo (Team HII), Shao XueCong (Team SII), Fei QinYuan (Team HII), and Jiang Shan (Team HII) accepted the award.