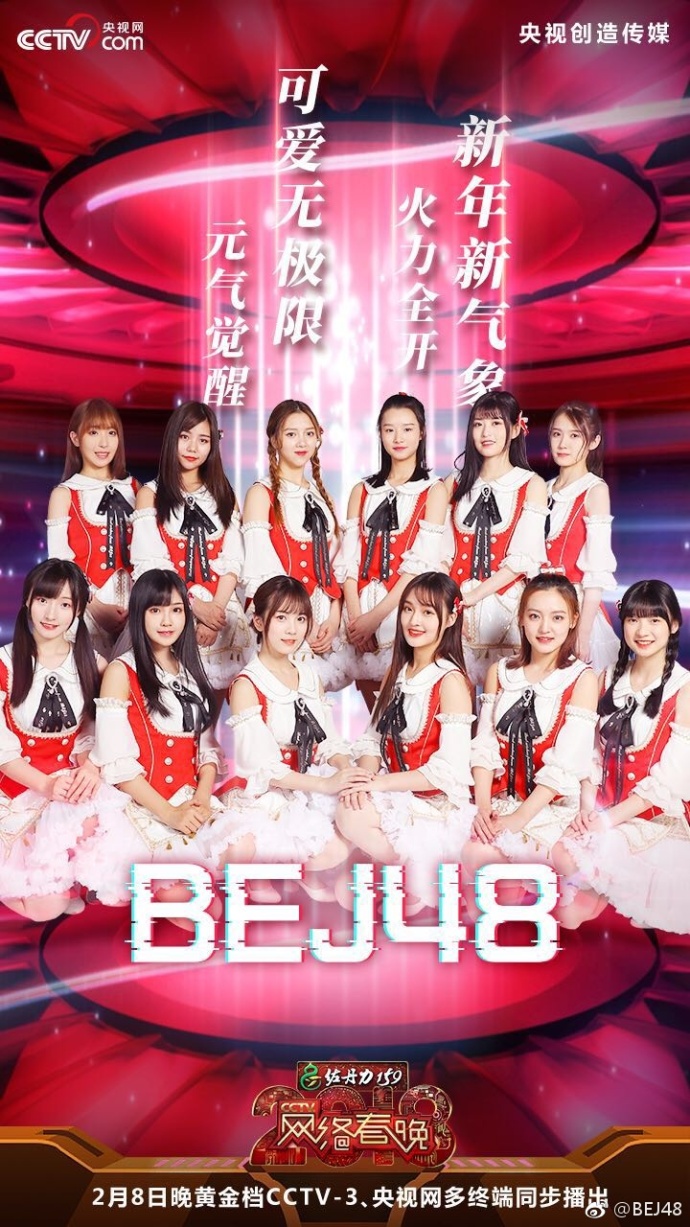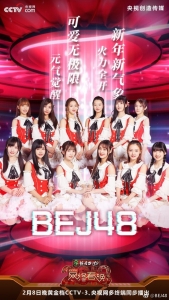 BEJ48 Team E was one of the guest acts of the CCTV.com / CCTV3 Spring Festival gala which was aired on February 8th.
The team made 3 apperances during the show.
This is a national broadcast considered second only to the CCTV1 Spring Festival Gala in terms of audience reached.
Below are some photos of the event.
You can watch the full show at top of page.