November 22nd, 2020 has entered the SNH48 Group history books as BEJ48 made a long-awaited return to public performance in the Chinese capital. It had been nine months since the group had presented a public stage in the city due to Covid-19.
Not only did the group survive Covid-19, but it also had to endure the disbandment of all its teams, over half of its membership being transferred to Shanghai, and the loss of their Xingmeng Theater. Most groups would have collapsed entirely under those conditions. These girls, however, hung in there and lived to tell the tale as they stood more than ready to present a new stage in a new venue to a sell-out crowd!
"Each Other's Future"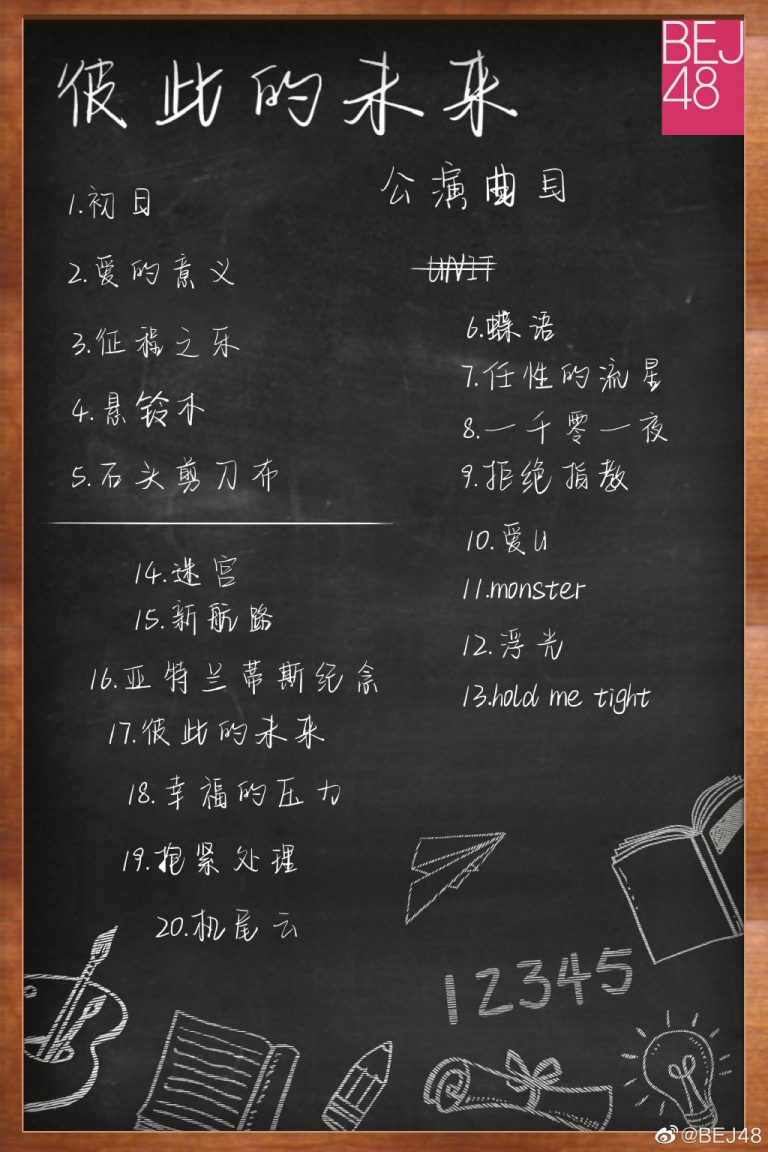 As we first reported here, BEJ48 (now a single team) was presenting a new stage titled "彼此的未来" ("Each Other's Future") which is essentially set up as a waiting stage with songs pooled from other SNH48 Group stages and EPs. You can view the full setlist of the show to the right and the entire show from the official "Pocket48" Youtube channel at the top of the page.
While it would have been fair to expect a sub-par performance after such a long hiatus, the group clearly showed they had spent their time wisely preparing for this big day with dances and Live songs that were reminiscent of the best of BEJ48.
All in all, this was a ticket worth having!
Facing the challenges head-on
It would be an oversimplification to say that BEJ48 had a difficult year. They almost didn't survive it.
The group wanted to address that challenge with a mini-documentary featuring the members who were not transferred to SNH48 last September so that fans could hear how they dealt with the situation (see below). It is, as one may expect, a tale of sorrow but also strength.
9 new members and 1 promotion

We knew things were off to a good start when, early on, we were introduced to nine new 9th generation members! Not only that but we got to see Wang DanNi
(of the 8th generation) officially promoted out of trainee status to become a full member. This had been done unofficially when the teams were disbanded last September.
The nine recruits include a range of talent as usual. We, however, got to see something that has only ever happened twice before in the history of SNH48 Group… twins! You can watch the full introduction in the video below.
The new members are (from left to right below): Chen ZhenZhen, Fan LuYuan, Hu XueYing, Huang XuanQi, Huang YiCi, Huang YanFei, Tang ChanWei, Zhang ChenYi, and Zhao JiaLi. You can find their full profiles here.