The SNH48 Xingmeng Theater was the site of yet another special birthday celebration on July 21st. As is now the norm, every member of the last election Top 16 gets a birthday stage with their own merchandise and associated photoshoots.
This weekend, it was the turn of Kong XiaoYin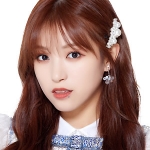 (Bee) of SNH48 Team SII and subunit SEN7ES to be honored in this way with a show simply titled "吟·夏日微醺" ("Summer"). She was the last to be celebrated before the next general election in less than a week.
You can watch the full stage at top of page from the official SNH48 Youtube channel and some photos below (click to enlrage).