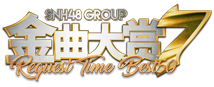 Three months from now will be the date of the SNH48 Group 7th Best50 Request Time Concert. SNH48 has made the announcement on October 16th at the same time as it scheduled the release date of the 28th EP which will contain the voting tickets for the event.
The 7th Best50 will make a return to Shanghai on January 16th, 2021 (venue not yet announced). The voting period will begin on October 24th, 2020.
New rules
SNH48 Group likes to change things when it comes to the Best50 concerts. Every change is, of course, primarily driven by a desire to maximize profits via vote purchases.
Fans will once again be invited to vote for their favourite Top 50 songs from over 600 selections (see below) but everything will now take place in two stages.
Our Partner Fan Site "info@snh48group" has translated those rules for everyone's benefit in a series of tweets.
Stage 1 : Best 50 "Shortlist" Voting

Same as previous years, the 50 songs with the highest votes gets to perform on stage

BUT… here's comes the new "additional" rules :

— Info@SNH48Group (@snh48g_wikia) October 16, 2020
Stage 2 : New Original Stage & Position Voting

In the second stage of voting, fans can choose a member from a team in the TOP3 team songs to continue voting. At this time, votes for members will continue to accumulate to the total number of votes for the corresponding team song.

— Info@SNH48Group (@snh48g_wikia) October 16, 2020
The winning team and unit songs will get the usual MVs. A new reward will be a new original stage given to the two teams with the highest rated team songs. The thirs place team will receive a theater PV as a reward.
600 songs to choose from
Below is the official website of the Best50 Request Time with the list of all the songs that will be considered for the voting. You can click on a song name to hear a sample of it. Click on "List" to return to the listing.
The full website of the event can also be viewed here.