Sun ZhenNi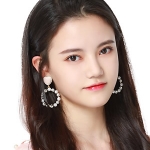 of SNH48 Team HII became the latest member of the group to attempt the entrance exams for the prestigious Shanghai Theater Academy on February 17th.
Many students try every year for the few open spaces but only a few, like 1st generation member Qiu XinYi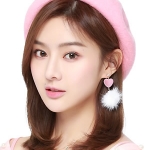 of SNH48 Team SII, manage to make the cut.
A team from IQIYI was on site to record events and did interviews with students as well as a few young idols also making the attempt.
Watch that video at top of page.