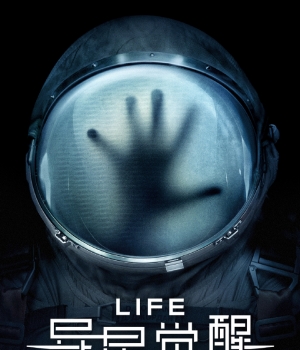 Recently, STAR48 (through the Studio48 subsidiary) has been pushing the involvement of SNH48 Group members in dramas but also big budget movies either in acting roles or as part of various launch events in China.
Two such recent events stand out in that regards.
First, Li YiTong (SNH48 Team NII) and Yuan Yuzhen (SNH48 Team SII) participated in the launch events of a prop exhibit related to the movie "Ghost in the Shell" when it debuted in China.
Next, on May 19th, BEJ48 will participate in launch activities for the new sci-fi thriller "Life" (poster above)
SNH48 Group being involved with big American productions is not a surprise since one of their major investors owns a major U.S. movie studio.
Expect to see SNH48 at the movies more in the future!