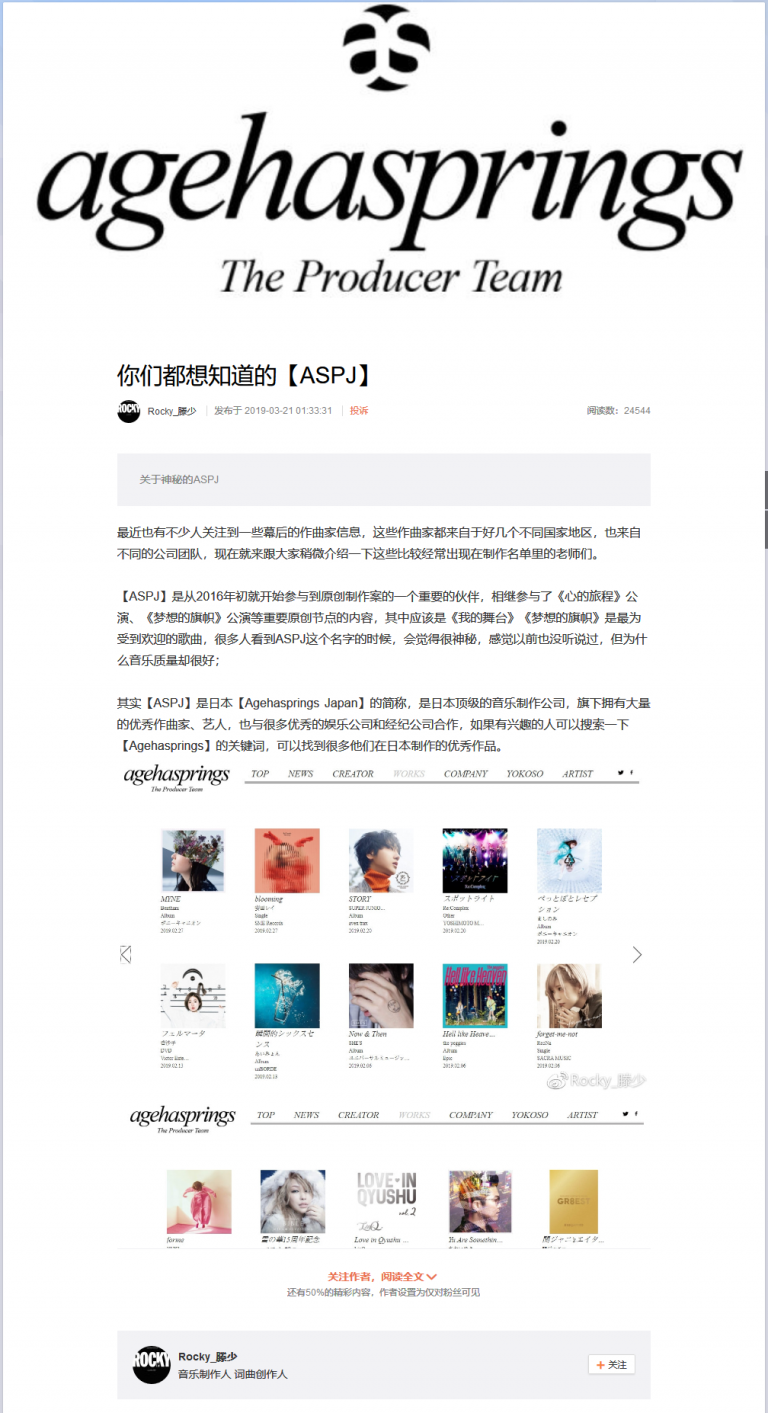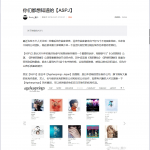 On March 21st, one of the long standing mysteries of SNH48 Group was finally revealed: the identity of ASPJ!
Don't know who ASPJ is? It was the set of initials taking credit for several of the very popular SNH48 original stage songs to have been released since 2016. This included songs like "My Stage" (Team SII), "Roman Holiday" (Team SII), and "Dream Banner" (Team X).
ASPJ was identified by one of the music producers of SNH48 who posted on Weibo about the now long collaboration between the group and… agehasprings producers in Japan!
agehasprings
This Japanese producing team (see their official website here) has produced music and songs for some well known singers including working with many South Korean groups on their Japanese projects (including SNSD, SHINee, CNBLUE).
The team was heavily involved in the production of the SNH48 original stages "Heart Journey" (Team SII 6th stage) and "Dream Banner" (Team X 3rd stage).
The challenge for a foreigner to produce a stage for a Chinese girl group is not to be underestimated as lyrics flow very differently in both languages but I think everyone will agree that these are some of the best original work to come out of theaters.