July 28th and 29th once again saw the Shanghai World Expo welcome the over 10,000 fans of SNH48 gathered for the once a year event that is the General Elections handshake.
This is the only time of the year where fans can, in one place, find and meet all of their favourite SNH48 Group idols under one roof and they made the best of it!
Managing the crowds in very hot conditions has become a challenge for STAR48 in recent years. So much so that a time slot registration system had to be instituted to manage the flow and, yet, people still ended up waiting in line for up to an hour outside the venue after the waiting lines inside filled up.
Some fans of Li YiTong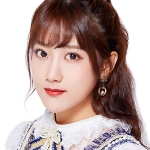 , winner of the 6th General Elections, even were found to be standing in line before sunrise on July 29th to make sure they could get to meet their idol.