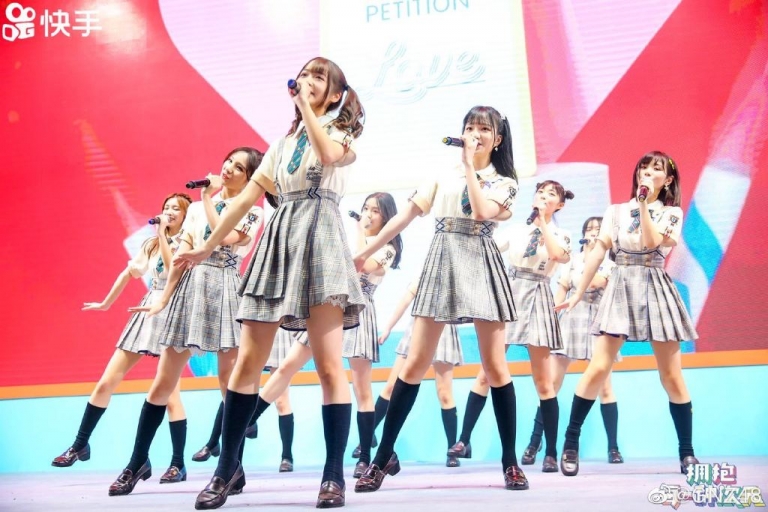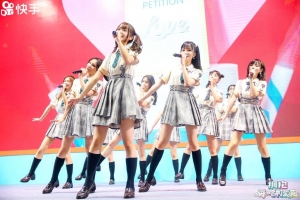 Covid-19 may have affected the size of the event and the number of visitors but even a pandemic wasn't going to stop ChinaJoy 2020 in Shanghai. ChinaJoy is the pole of attraction for gamers, cosers, and all sorts of other entertainment activities.
SNH48 (and later the sister groups) have made regular appearances at this event ever since 2013 offering performances but also acting as image/brand ambassadors for a number of companies.
Members of SNH48, BEJ48, and GNZ48 were all at work early on July 31st as the event kicked off.
Qualcomm ambassadors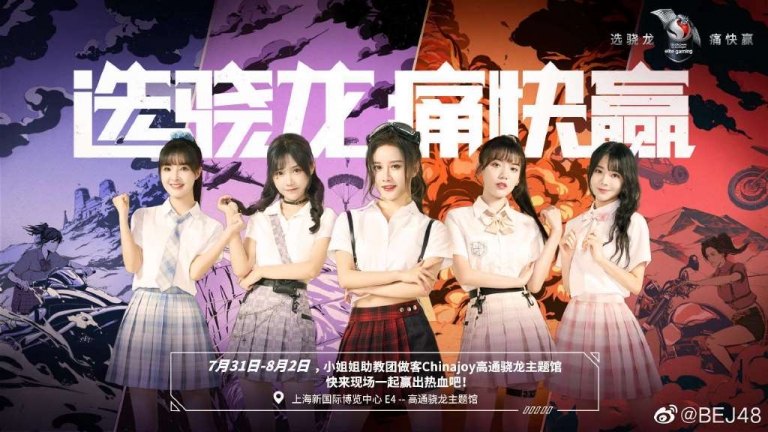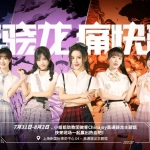 BEJ48 continues this year as image ambassadors for Qualcomm and its "Elite Gaming" chips found in a wide range of devices.
Five members are going to be present throughout the weekend at the Qualcomm booth to perform and interact with fans. You can watch a fancam of the July 31st show below.
Participating members are: Duan YiXuan (Team B), Zhang HuaiJin (Team J), Hu XiaoHui (Team B), Su ShanShan (Team E), and Liu ShuXian (Team B).
Online and offline for Kuaishou
Kuaishou is a growing competitor for Douyin (known as TikTok outside China) in the short video market and it is co-hosting a stage with AcFun (owned by Tencent) this year.
They invited GNZ48 for daily online/offline performances as well as to act as image ambassadors for the platform over the weekend.
You can view the July 31st show at top of page.
Music and fashion too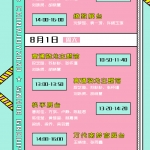 SNH48 was not going to stay idle despite the fact it is also running two major events of its own this weekend (Mo Han's solo fanmeet and the SEN7ES comeback showcase).
Several members will be at the expo through the 4 days (see the schedule to the right) including a Migu Music online concert and duties as image ambassadors for a number of brands.
Things started well on July 31st with three members (Xu YangYuZhuo, Shen MengYao, and Yuan YiQi) of Team HII showing up as image ambassadors for a clothing manufacturer and its three main brands ("ONLY", "Jack&Jones", "VERO MODA"). The members interacted with fans on the TMall stage and took part in a friendly gaming competition with other guests (below).
In the evening, two teams (NII and X) were represented at a Migu Music online concert associated to the expo. Each team was represented by four new generation members as the group slowly starts the transition to new blood with the 1st and 2nd generations on their way out by 2021.
Below are the performances of each team at the Migu concert.
Participating members for Team X were: Qi Jing, Wang RuiQi, Li XingYu, and Wang FeiYan.
Participating members for Team NII were: Jin YingYue, Zhou ShiYu, Lu TianHui, and Zhang Xi.