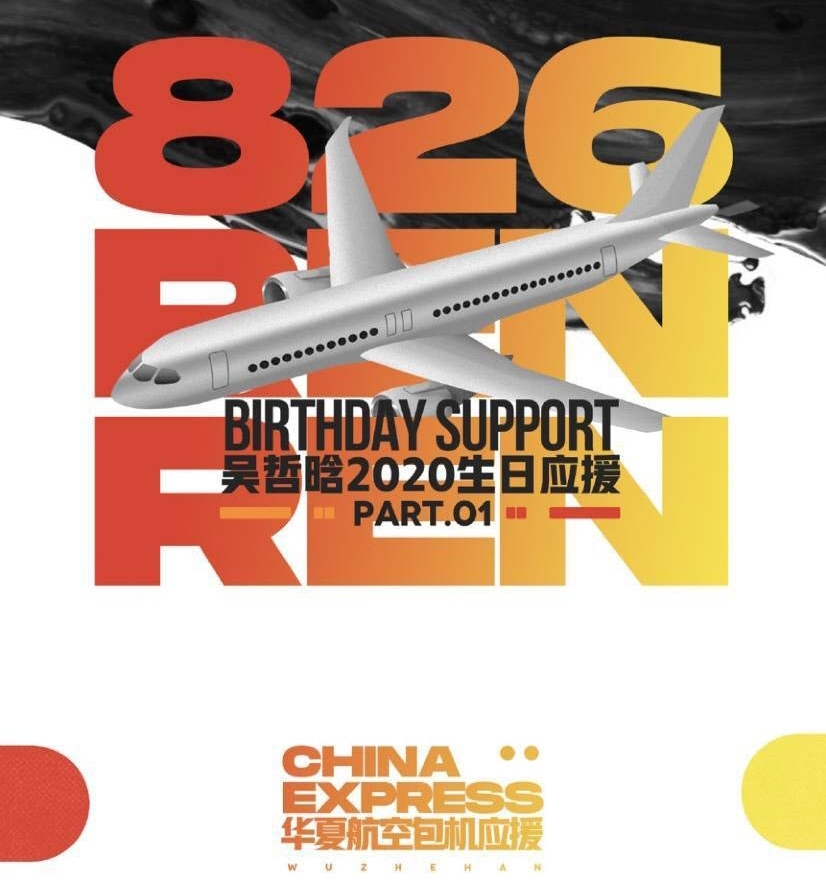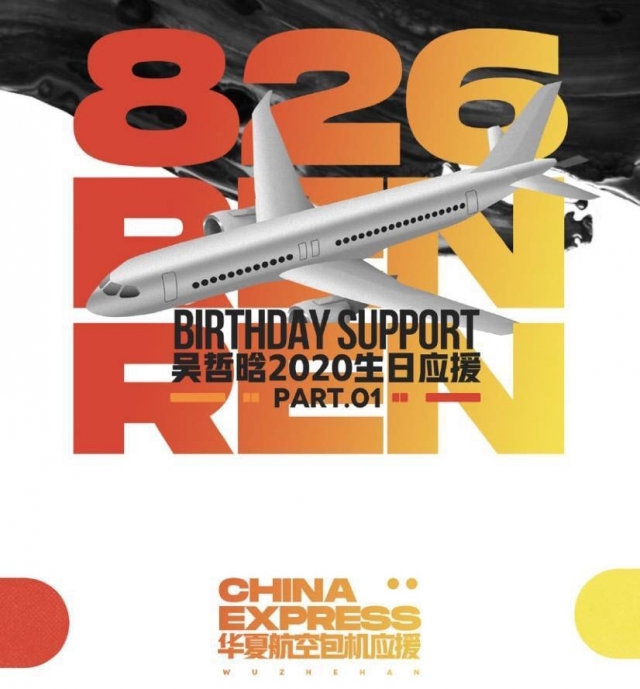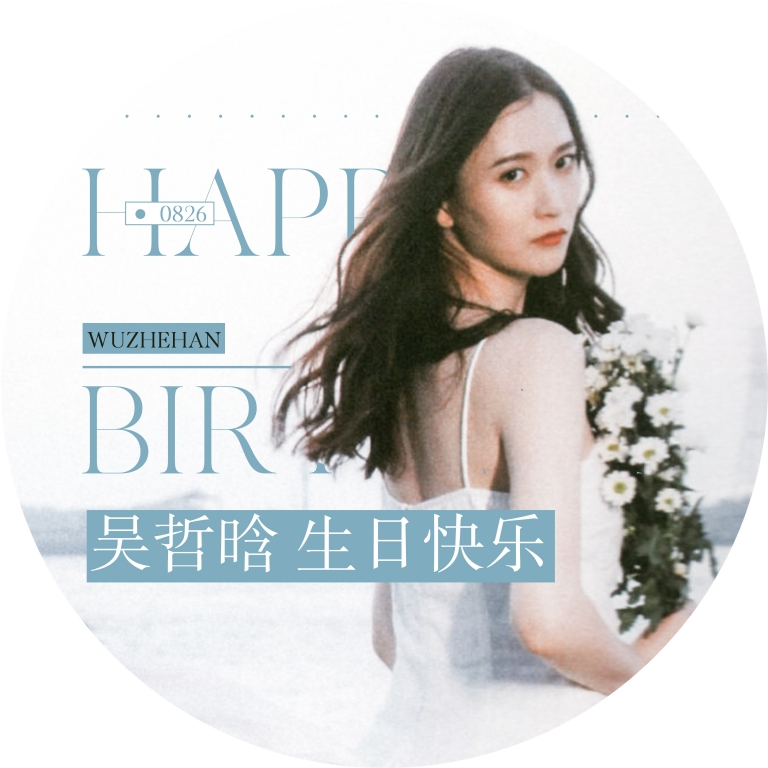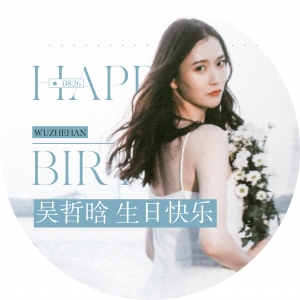 It would be understandable to believe that the fans and fan clubs of the SNH48 1st generation members would be taking it easy now that they aren't participating in voting events and graduating in less than 50 days… but that isn't the case for all of them!
The fan club and support association for Wu ZheHan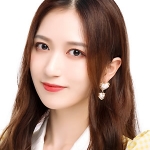 of Team SII have not only kept fundraising, but also came up with an elaborate plan to celebrate her birthday on August 26th, 2020.
The plan
If this was going to be the last birthday for Wu ZheHan with SNH48, her fans wanted to make sure it would be a memorable one. Don't dismiss either the potential desire by the fans to try and demonstrate their idol's "value" for a possible solo career as an idol or model.
Their plan, in parts, was to put billboards and ads featuring Renren in multiple cities as well as in a few more unusual places.
Part 1 – In the air!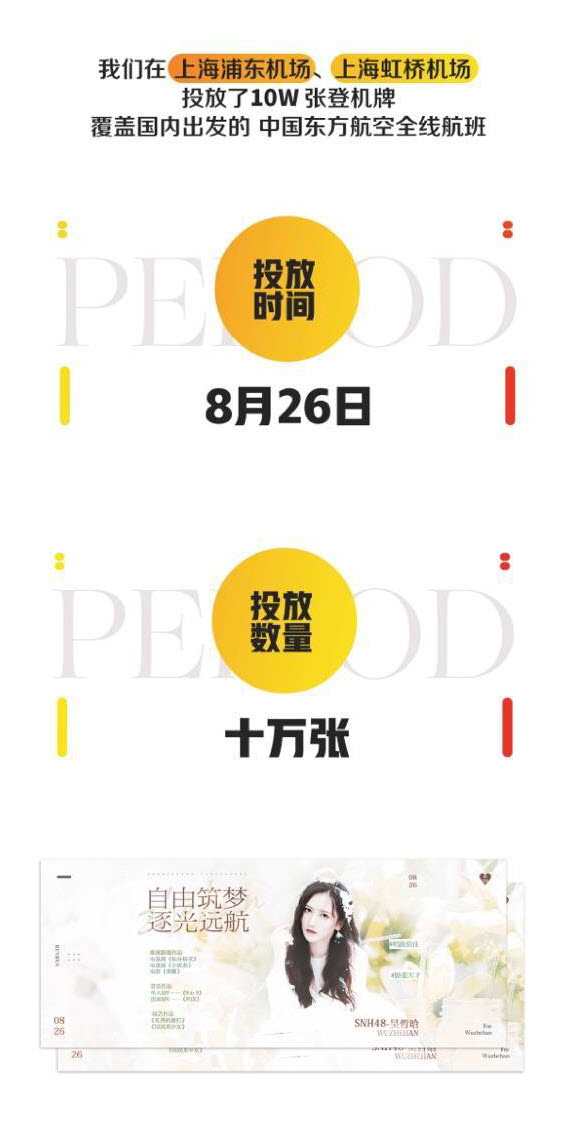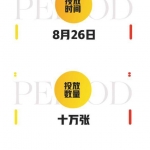 The first stop wasn't quite in a city though as it was decided to make this somewhat of an international event.
To that aim, it was decided to have Wu ZheHan's image appear on the back of international boarding passes for China Eastern Airlines!
You can see a sample of that boarding pass in the image to the right.
Part 2 – Off to Jiaxing
The next stop on this trip takes us to the city of Jiaxing in Zhejiang Province which is Renren's hometown where billboards will be up downtown so that everyone can help celebrate this local success (see below left).
Part 3 – CBD in Beijing
From there we go North to the capital of Beijing to find more billboards in the Central Business District (CBD) which is the financial nerve center of the city (below right).
Part 4 – South to Shenzhen
From North to South, we end up in the city of Shenzhen where fans have co-opted the largest subway station in the city to show off their idol (below left).
Part 5 – Journey to the West
From East, to North, to South, and now West as we find ourselves in historic Chongqing (home of CKG48) for yet another round of billboards featuring Renren (below right).
Part 6 through 9 – Back to Shanghai!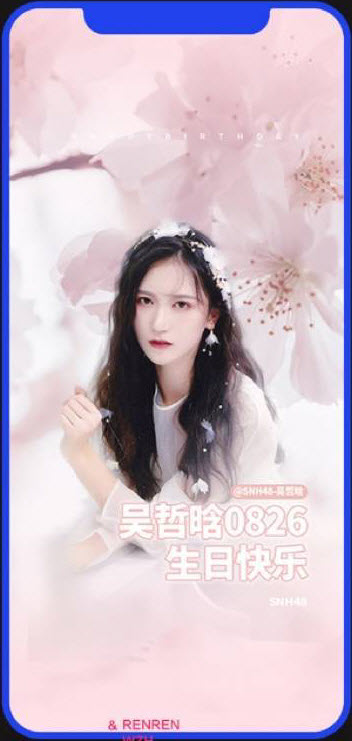 This is the city that Renren has called home for the last 8 years, so it is only fitting that our cross-country tour brings us back to the epicenter of the SNH48 world. Here, fans have made sure she would be visible in key places.
First, they put up ads on Line 10 of the subway and in the station that brings fans to the SNH48 Xingmeng Theater on the well named Jiaxing Road (below center). Two other subway stops were also targeted: the one which connects the city through maglev to the Pudong international airport (below left) and the Xitiandi Plaza station near the major landmarks of the city (below right).
Last, but cerainly not least, space has been purchased on the popular app Douyin (TikTok) throughout August 26th. When users open the app they will have a chance (random) to see a photo of Wu ZheHan displayed on screen.
And more!
Still not enough for you? How about an entire building lit up in Changsha (capital of Hunan Province)? Or the side of a river in Chengdu?
Here are some videos and photos.
LED display for the birthday of Wu ZheHan of #SNH48 Team SII (1st generation) at the Longyan Road subway station in Shanghai which connects to the maglev service to Pudong International Airport pic.twitter.com/HuNHm4qslL

— SNH48 Today (@snh48_today) August 26, 2020
— SNH48 Today (@snh48_today) August 26, 2020
— SNH48 Today (@snh48_today) August 26, 2020
The ads for Wu ZheHan's birthday in Chengdu on August 26th pic.twitter.com/t5npgg2vB7

— SNH48 Today (@snh48_today) August 26, 2020
— SNH48 Today (@snh48_today) August 27, 2020