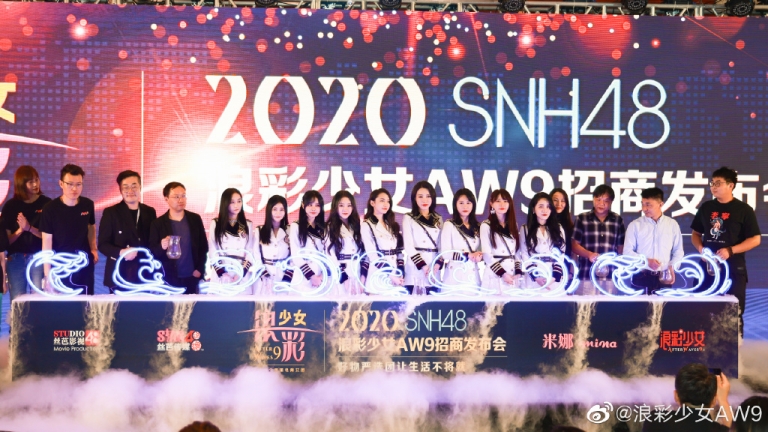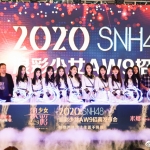 There were a few suprises in store on September 21st as SNH48 Group revealed the members of its new group "AW9" ("After Waves 9") during a press conference attended by the whos who of leaders from STAR48, SNH48, Mina Magazine China, and Studio48.
The various subsidiaries of STAR48 are all collaborating with this e-commerce group in order to maximize its visibility through magazines (Mina) and variety shows (Studio48) with the talent itself coming from the ranks of SNH48 Group.
The event
This was your typical press conference for events in China (watch it in full at top of page) with two hosts guiding us through some presentations, a new promo video on STAR48 and its subsidiaries, the introduction of all the members of AW9 (more on that below), speeches by the powers that be, and a couple of performances including this rendition of "Sing Together" by Team X.
The members
Editor's Note: Dai Meng has withdrawn from AW9
We asked last week for fans to try and guess who the nine core members of AW9 would be and many of the guesses were correct!
The members that were announced are: Mo Han (Team SII), Dai Meng (Team SII), Qian BeiTing (Team SII), Liu ZengYan (Team SII), Lu Ting (Team NII), Zhang YuXin (Team NII), Zhang Yi (Team NII), Su ShanShan (Team NII), and Liu QianQian (Team NIII/Team SII).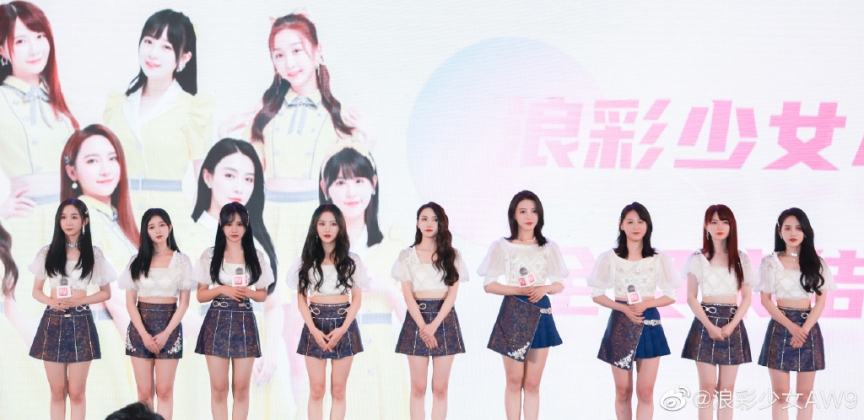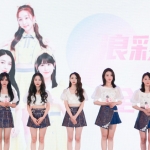 It is important to note that Mo Han, Dai Meng, and Qian BeiTing are all due to graduate in a few weeks from SNH48. At that point, AW9 will become their main group. Also, Liu QianQian of GNZ48 was officially given a concurrency with Team SII as she has moved to Shanghai. She will retain her Team NIII membership for now but is not likely to be in Guangzhou often.
"Core members"?
In the early promos of the group, a mathematical formula was used to indicate the group would have 9 members plus others but no more than 18. The reason is that a group of 9 trainees was selected from SNH48, BEJ48, GNZ48, and CKG48 to supplement the core group. These members will participate in larger group activities and/or be called upon to replace members of the core group as needed.
This second group is composed of Liu ShuXian (Team NII), Liu Jie (Team NII), Chen YuZi (Team SII), Wang FeiYan (Team X), Pan LuYao (Team X), Nong YanPing (Team Z), Zhou QianYu (CKG48), Gao XueYi (GNZ48), and Qu MeiLin (BEJ48).