GNZ48 presented the last show of "Phase 2" for its "Idol Restructuring Plan" (e.g. shuffle competition). The idea of the first two phases was for teams to compete and fans to vote to decide what would be the new formations of the sister group going forward… except fans had other ideas.
What happened?
Over the course of the last month, GNZ48 members presented several shows where fans were supposed to vote to give teams the opportunity to "protect" and "steal" members to form final teams.
However, the teams who were winners of each round consistently gave up their rights to steal thus enabling the other two teams to make moves which ultimately resulted in all the teams going back to their original formations with the exception of trainees being now added.
The only big change to come about was Tang LiJia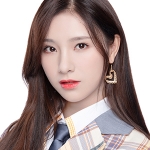 who decided to join and stick with the equivalent of Team Z rather than push to rejoin Team NIII. This is the result of the conflict with Zuo JingYuan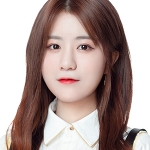 in Team NIII which resulted in both begin demoted earlier this year.
Below is the last "Phase 2" show from November 8th.
Fans not impressed
This entire "shuffle" concept is rumoured to have been designed by the management of GNZ48 as a way to convince STAR48 that they were still able to come up with new idea for generating money. At the time STAR48 was considering disbanding Team Z outright since it was underperforming in sales.
Fans reacted very negatively to the new concept with management being accused of taking advantage. This led to many simply sitting out the activity with some of the shows having very little audience when "regular" shows drew a crowd.
What's next?
There is still a "Phase 3" to this project that is supposed to see the "new" (or "old" if you prefer) teams competing to know who will be "G", "NIII", and "Z". Since we can expect more of the same, we can look forward to teams being returned to their starting point unless management throws a wrench in the system.
Stay tuned!