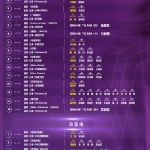 You can watch the 6th Best50 on Bilibili.
The 6th Best50 Request Time isn't likely to go into anyone's history books.
The show delivered on its usual promises but, as seen during the last election, it is very clear that Migu Music as a key broadcast partner is no substitute for Tencent which stopped streaming SNH48 events earlier this year. Less than stellar camera coverage and lighting all made this one probably best left for the ages.
To make matters worse, many of the performances by members felt uninspired and lackluster. It is difficult to say if it was the result of lack of practice or simply some of the older members simply not caring anymore but the end result was the same.
Final straw is the fact that many, many seats were clearly empty which has been a constant challenge for SNH48 events in the city. This puts into question the wisdom of moving the next election there in 2020 (more on that in a seperate article).
This is not to say that the show was entirely horrible. There were still many great performances (especially in unit songs) and some good nuggets of things to come as well as some reprieve.
The good news
Many fans had anticipated for a long time that the 6th Best50 event would see the disbandment of Teams J (BEJ48) and Z (GNZ48) but that did not come to pass. It is unknown if this had been just a rumour or if recent events involving Huang TingTing have caused management to rethink or delay the change.
Many fans of those two teams quietly rejoiced at the end of the night. We will have to wait and see if that is going to remain true.
The bad news
Sadly for fans of Zhang DanSan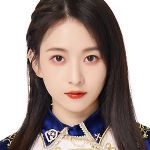 (SNH48 Team X and subunit DeMOON), the night was not as happy. Zhang DanSan posted a statement on her Weibo account (below) indicating that this was the end of her activities with the group at the end of the concert.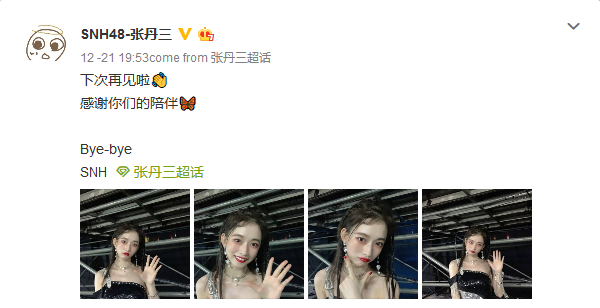 It is a known fact that Zhang DanSan had been on the fence about staying with the group dating all the way back to the last election so, this did not come as a total surprise beyond the timing of it.
And the winners are…
Once again this year, the winning songs are grouped based on the number of votes received. Each category from "Firefly" up to "Golden" earned the song an increasingly better stage setting.
The two winning songs for this year were "Hold Me Tight" performed by Lu Ting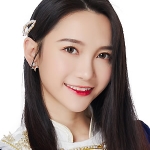 and Feng XinDuo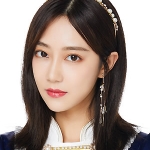 of SNH48 Team NII as well as the team song "雪之国" by SNH48 Team NII.
All the results are in the tables below.
Golden Group
| | | | | |
| --- | --- | --- | --- | --- |
| RANK | SONG | ORIGINAL BY | PERFORMED BY | |
| 01 | Hold Me Tight | SNH48 Team SII (SII8) | | Lu Ting (Team NII) |
| 01 | Hold Me Tight | SNH48 Team SII (SII8) | | Feng XinDuo (Team NII / Team E) |
| | | | | |
| 01 | 雪之国 | SNH48 Team NII (NII7) | | TEAM NII |
Team Group
| | | | | |
| --- | --- | --- | --- | --- |
| RANK | SONG | ORIGINAL BY | PERFORMED BY | |
| 02 | 异 | BEJ48 Team E (W1) | | TEAM E |
| | | | | |
| 03 | 坐标 121E 31N | SNH48 Team SII (SII8) | | TEAM SII |
| | | | | |
| 04 | | | | |
| | | | | |
| 05 | | | | |
Blazing Group
| | | | | |
| --- | --- | --- | --- | --- |
| RANK | SONG | ORIGINAL BY | PERFORMED BY | |
| 01 | WHO I AM | SNH48 Team HII (HII5) | | Mo Han (Team SII) |
| 01 | WHO I AM | SNH48 Team HII (HII5) | | Dai Meng (Team SII) |
| | | | | |
| 02 | 美杜莎的温柔 | GNZ48 Team G (G3) | | Wu ZheHan (Team SII) |
| 02 | 美杜莎的温柔 | GNZ48 Team G (G3) | | Xu JiaQi (Team SII) |
| | | | | |
| 03 | Gravity (SOLO) | GNZ48 Team G (G3) | | Zhao Yue (Team NII) |
| | | | | |
| 04 | 夕阳下的约定 | SNH48 ("UZA" EP) | | Feng XinDuo (Team NII / Team E) |
| 04 | 夕阳下的约定 | SNH48 ("UZA" EP) | | Lu Ting (Team NII) |
| 04 | 夕阳下的约定 | SNH48 ("UZA" EP) | | Qian BeiTing (Team SII) |
| 04 | 夕阳下的约定 | SNH48 ("UZA" EP) | | Kong XiaoYing (Team SII) |
| 04 | 夕阳下的约定 | SNH48 ("UZA" EP) | | Sun Rui (Team SII) |
| 04 | 夕阳下的约定 | SNH48 ("UZA" EP) | | Xu ChenChen (Team SII) |
| | | | | |
| 05 | 临兵斗者皆阵列在前 | SNH48 Team HII (HII5) | | Duan YiXuan (Team B) |
| 05 | 临兵斗者皆阵列在前 | SNH48 Team HII (HII5) | | Xie LeiLei (Team G) |
| 05 | 临兵斗者皆阵列在前 | SNH48 Team HII (HII5) | | Hu XiaoHui (Team B) |
| | | | | |
| 06 | 最终回合 | SNH48 Team SII (SII8) | | Yi JiaAi (Team NII) |
| 06 | 最终回合 | SNH48 Team SII (SII8) | | Liu ShengNan (Team E) |
| 06 | 最终回合 | SNH48 Team SII (SII8) | | Long YiRui (Team Z) |
| 06 | 最终回合 | SNH48 Team SII (SII8) | | Zhou Xiang (Team J) |
Cloud Group
| | | | | |
| --- | --- | --- | --- | --- |
| RANK | SONG | ORIGINAL BY | PERFORMED BY | |
| 01 | 不安星 | SNH48 Team NII (W2) | | Qian BeiTing (Team SII) |
| 01 | 不安星 | SNH48 Team NII (W2) | | Kong XiaoYin (Team SII) |
| | | | | |
| 02 | 低烧 | GNZ48 Team G (G4) | | Zuo JingYuan (Team NIII) |
| 02 | 低烧 | GNZ48 Team G (G4) | | Tang LiJia (Team NIII) |
| | | | | |
| 03 | 瑪利亜 | BEJ48 Team E (W1) | | Lin SiYi (Team HII) |
| 03 | 瑪利亜 | BEJ48 Team E (W1) | | Shen MengYao (Team HII) |
| | | | | |
| 04 | 一体同心 | SNH48 Team NII (NII7) | | Chen Ke (Team G) |
| 04 | 一体同心 | SNH48 Team NII (NII7) | | Zheng DanNi (Team NIII) |
| | | | | |
| 05 | Love Letter (SOLO) | SNH48 Team XII (XII2) | | Xu ChenChen (Team SII) |
| | | | | |
| 06 | 黑洞 (SOLO) | SNH48 Team SII (SII8) | | Wan Lina (Team HII) |
| | | | | |
| 07 | 未接来电 | SNH48 Team NII (NII6) | | Li YuQi (Team SII) |
| 07 | 未接来电 | SNH48 Team NII (NII6) | | Yuan YiQi (Team HII) |
| | | | | |
| 08 | 占据 | GNZ48 Team G (G4) | | Dai Meng (Team SII) |
| 08 | 占据 | GNZ48 Team G (G4) | | Sun Rui (Team SII) |
| 08 | 占据 | GNZ48 Team G (G4) | | Qing YuWen (Team B) |
| | | | | |
| 09 | 传颂之歌 | SNH48 Team NII (NII7) | | Yan MingJun (Team B) |
| 09 | 传颂之歌 | SNH48 Team NII (NII7) | | Wang YuXuan (Team J) |
| 09 | 传颂之歌 | SNH48 Team NII (NII7) | | Xie FeiFei (Team Z) |
| 09 | 传颂之歌 | SNH48 Team NII (NII7) | | Deng HuiEn (Team Z) |
| | | | | |
| 10 | Blue Rose | SNH48 Team HII (HII1) | | Lu Jing (Team NIII) |
| 10 | Blue Rose | SNH48 Team HII (HII1) | | Hong JingWen (Team NIII) |
| 10 | Blue Rose | SNH48 Team HII (HII1) | | Yang KeLu (Team Z) |
| 10 | Blue Rose | SNH48 Team HII (HII1) | | Wang ZiXin (Team Z) |
| | | | | |
| 11 | Fire Touch | SNH48 Team NII (NII6) | | Zhang DanSan (Team X) |
| 11 | Fire Touch | SNH48 Team NII (NII6) | | HeYang QingQing (Team J) |
| 11 | Fire Touch | SNH48 Team NII (NII6) | | Zhao TianYang (Team B) |
| 11 | Fire Touch | SNH48 Team NII (NII6) | | Liang WanLin (Team Z) |
| | | | | |
| 12 | 无声的探戈 | SNH48 Team HII (HII5) | | Zhang QiongYu (Team G / Team X) |
| 12 | 无声的探戈 | SNH48 Team HII (HII5) | | Xie LeiLei (Team G) |
| | | | | |
| 13 | 凛 | GNZ48 Team G (G4) | | Jiang ShuTing (Team HII) |
| 13 | 凛 | GNZ48 Team G (G4) | | Guo Shuang (Team HII) |
| 13 | 凛 | GNZ48 Team G (G4) | | Tang Lin (Team J) |
| 13 | 凛 | GNZ48 Team G (G4) | | Lin Zhi (Team G) |
| 13 | 凛 | GNZ48 Team G (G4) | | Xie AiLin (Team NIII) |
| 13 | 凛 | GNZ48 Team G (G4) | | Liang Qiao (Team Z) |
| 13 | 凛 | GNZ48 Team G (G4) | | Ma Fan (Team NII) |
| 13 | 凛 | GNZ48 Team G (G4) | | Liang Jiao (Team G) |
| | | | | |
| 14 | 双行道 | GNZ48 Team G (G4) | | Qi YuZhu (Team HII) |
| 14 | 双行道 | GNZ48 Team G (G4) | | Sun YuShan (Team J) |
| 14 | 双行道 | GNZ48 Team G (G4) | | Zhang JiaYu (Team X) |
| 14 | 双行道 | GNZ48 Team G (G4) | | Cheng YuLu (Team E) |
| 14 | 双行道 | GNZ48 Team G (G4) | | Wang RuiQi (Team X) |
| 14 | 双行道 | GNZ48 Team G (G4) | | Cheng Ge (Team B) |
| 14 | 双行道 | GNZ48 Team G (G4) | | Zhang QiuYi (Team Z) |
| 14 | 双行道 | GNZ48 Team G (G4) | | Jin LuoSai (Team J) |
| | | | | |
| 15 | Miss Victoria (SOLO) | GNZ48 Team G (G4) | | Wu ZheHan (Team SII) |
Firefly Group
| | | | | |
| --- | --- | --- | --- | --- |
| RANK | SONG | ORIGINAL BY | PERFORMED BY | |
| 01 | 青涩的香蕉 | SNH48 Team SII (SII5) | | Fang Qi (Team Z) |
| 01 | 青涩的香蕉 | SNH48 Team SII (SII5) | | Wu YuFei (Team NIII) |
| | | | | |
| 02 | 关不掉 (SOLO) | SNH48 Team HII (HII4) | | Jiang Yun (Team SII) |
| | | | | |
| 03 | 就差一点点 | GNZ48 Team Z (Z3) | | Sun Rui (Team SII) |
| 03 | 就差一点点 | GNZ48 Team Z (Z3) | | Kong XiaoYin (Team SII) |
| | | | | |
| 04 | 暗夜脚步声 | BEJ48 Team E (E2) | | Lin Nan (Team HII) |
| 04 | 暗夜脚步声 | BEJ48 Team E (E2) | | Wang XiaoJia (Team X) |
| 04 | 暗夜脚步声 | BEJ48 Team E (E2) | | Zhang MengHui (Team B) |
| 04 | 暗夜脚步声 | BEJ48 Team E (E2) | | Wang Yi (Team HII) |
| | | | | |
| 05 | 不曾后悔 | SNH48 Team SII (SII5) | | Li XingYu (Team X) |
| 05 | 不曾后悔 | SNH48 Team SII (SII5) | | Ran Wei (Team X) |
| 05 | 不曾后悔 | SNH48 Team SII (SII5) | | Yang Ye (Team J) |
| 05 | 不曾后悔 | SNH48 Team SII (SII5) | | Chen JiaYing (Team G) |
| | | | | |
| 06 | My Boy | BEJ48 Team J (J2) | | Liu LiFei (Team NIII) |
| 06 | My Boy | BEJ48 Team J (J2) | | Su ShanShan (Team E) |
| | | | | |
| 07 | One Life | GNZ48 Team NIII (NIII3) | | Shen XiaoAi (Team B) |
| 07 | One Life | GNZ48 Team NIII (NIII3) | | Nong YanPing (Team Z) |
| 07 | One Life | GNZ48 Team NIII (NIII3) | | Jin YingYue (Team NII) |
| 07 | One Life | GNZ48 Team NIII (NIII3) | | Ye ShuQi (Team G) |
| | | | | |
| 08 | 梦中的婚礼 | SNH48 Team NII (NII6) | | Zeng AiJia (Team G) |
| 08 | 梦中的婚礼 | SNH48 Team NII (NII6) | | Zhu YiXin (Team G) |
| | | | | |
| 09 | +- | GNZ48 Team NIII (NIII3) | | Xu JiaQi (Team SII) |
| 09 | +- | GNZ48 Team NIII (NIII3) | | Wu ZheHan (Team SII) |
| | | | | |
| 10 | 降落伞 (SOLO) | SNH48 Team SII (SII6) | | Liu Jie (Team NII) |
| | | | | |
| 11 | 不秀钢 | GNZ48 Team Z (Z3) | | Li Zhao (Team X) |
| 11 | 不秀钢 | GNZ48 Team Z (Z3) | | Ren ManLin (Team E) |
| 11 | 不秀钢 | GNZ48 Team Z (Z3) | | Chen Pan (Team HII) |
| 11 | 不秀钢 | GNZ48 Team Z (Z3) | | Lin Zhi (Team G) |
| | | | | |
| 12 | 塞壬 | BEJ48 Team J (J2) | | Song XinRan (Team X) |
| 12 | 塞壬 | BEJ48 Team J (J2) | | Li ShanShan (Team G) |
| 12 | 塞壬 | BEJ48 Team J (J2) | | Feng SiJia (Team E) |
| | | | | |
| 13 | 无罪无我 | SNH48 Team SII (SII8) | | Song YuShan (Team HII) |
| 13 | 无罪无我 | SNH48 Team SII (SII8) | | Ma YuLing (Team E) |
| 13 | 无罪无我 | SNH48 Team SII (SII8) | | Xu ChuWen (Team G) |
| | | | | |
| 14 | 如果你拥抱我 | SNH48 Team NII (NII2) | | Zhang YuXin (Team NII) |
| 14 | 如果你拥抱我 | SNH48 Team NII (NII2) | | Liu ShuXian (Team B) |
| 14 | 如果你拥抱我 | SNH48 Team NII (NII2) | | Huang ChuYin (Team G) |
| | | | | |
| 15 | SHOW | BEJ48 Team B (B3) | | Jiang Shan (Team HII) |
| 15 | SHOW | BEJ48 Team B (B3) | | Huang EnRu (Team J) |
| 15 | SHOW | BEJ48 Team B (B3) | | Bai XinYu (Team J) |
| | | | | |
| 16 | 新世界 | SNH48 Team SII (SII6) | | Zhang Yi (Team NII) |
| 16 | 新世界 | SNH48 Team SII (SII6) | | Yan Qin (Team NII) |
| 16 | 新世界 | SNH48 Team SII (SII6) | | Lin ShuQing (Team HII) |
| 16 | 新世界 | SNH48 Team SII (SII6) | | Liu Xian (Team J) |
| | | | | |
| 17 | 猎梦 | SNH48 Team NII (NII6) | | Zhou ShiYu (Team NII) |
| 17 | 猎梦 | SNH48 Team NII (NII6) | | Luo HanYue (Team G) |
| 17 | 猎梦 | SNH48 Team NII (NII6) | | Xu HuiLing (Team G) |
| | | | | |
| 18 | 废墟纪元 (SOLO) | SNH48 Team SII (SII7) | | Xu JiaQi (Team SII) |
| | | | | |
| 19 | 天使的圈套 | SNH48 Team HII (HII4) | | Yang BingYi (Team X) |
| 19 | 天使的圈套 | SNH48 Team HII (HII4) | | Qi Jing (Team X) |
| | | | | |
| 20 | 9 to 9 | GNZ48 Team G (G3) | | Fei QinYuan (Team HII) |
| 20 | 9 to 9 | GNZ48 Team G (G3) | | Tang LiJia (Team NIII) |
| | | | | |
| 21 | 夜行的黑猫 | SNH48 Team HII (HII5) | | Liu ZengYan (Team SII) |
| 21 | 夜行的黑猫 | SNH48 Team HII (HII5) | | Xiong SuJun (Team B) |
| 21 | 夜行的黑猫 | SNH48 Team HII (HII5) | | Han JiaLe (Team J) |
| | | | | |
| 22 | 灵魂使者 | SNH48 Team SII (SII7) | | Hong PeiYun (Team HII) |
| 22 | 灵魂使者 | SNH48 Team SII (SII7) | | Zhao JiaRui (Team NII) |
| 22 | 灵魂使者 | SNH48 Team SII (SII7) | | Shao XueCong (Team SII) |
| 22 | 灵魂使者 | SNH48 Team SII (SII7) | | Zhang Run (Team NIII) |
| | | | | |
| 23 | 信念箭羽 | SNH48 Team NII (NII7) | | Zuo JingYuan (Team NIII) |
| 23 | 信念箭羽 | SNH48 Team NII (NII7) | | Zhang Xin (Team HII / NIII) |
| 23 | 信念箭羽 | SNH48 Team NII (NII7) | | Chen QianNan (Team E) |
| | | | | |
| 24 | 画 (SOLO) | SNH48 Team NII (NII7) | | Zhang YuGe (Team SII) |
| | | | | |
| 25 | 粗心女孩 | GNZ48 Team G (G4) | | Zheng DanNi (Team NIII) |
| 25 | 粗心女孩 | GNZ48 Team G (G4) | | Zhang HuaiJin (Team J) |
| 25 | 粗心女孩 | GNZ48 Team G (G4) | | Sun ZhenNi (Team HII) |